Final review of 2018 : the Drakensberg and Namibia
Posted on 18th February, 2019
My final photography trip of the year was a bit of special one. First, we went on one of Alex Nail's workshops to South Africa, walking and camping in the spectacular Drakensberg mountains.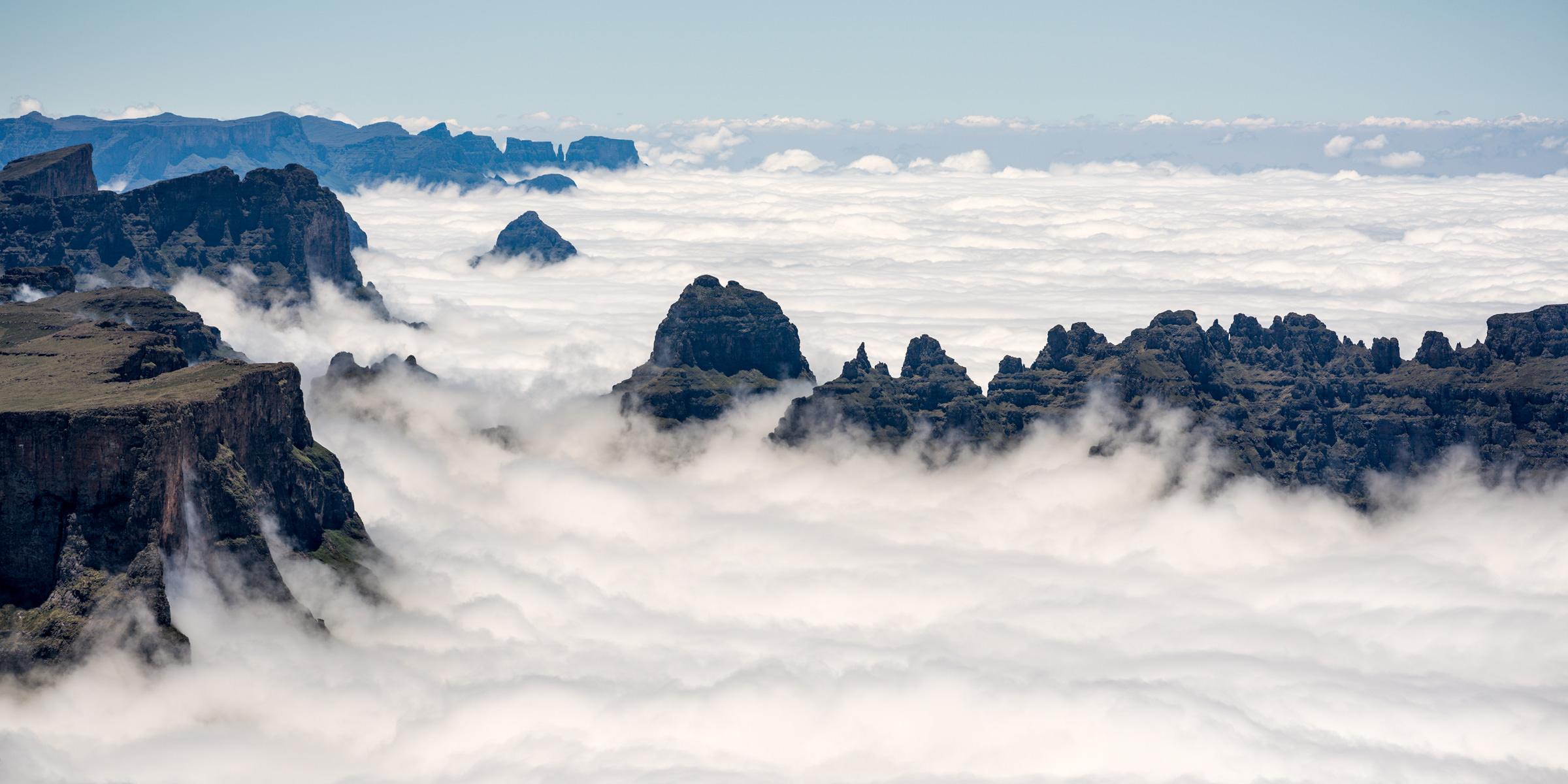 This was an ideal trip for Rob and I to do together as we both love walking and I knew the emphasis would be as much on exploring some fabulous scenery as it would be the actual photography itself. We've been lucky to visit some amazing places over the years, but we both felt the scenery here is about as good as it gets!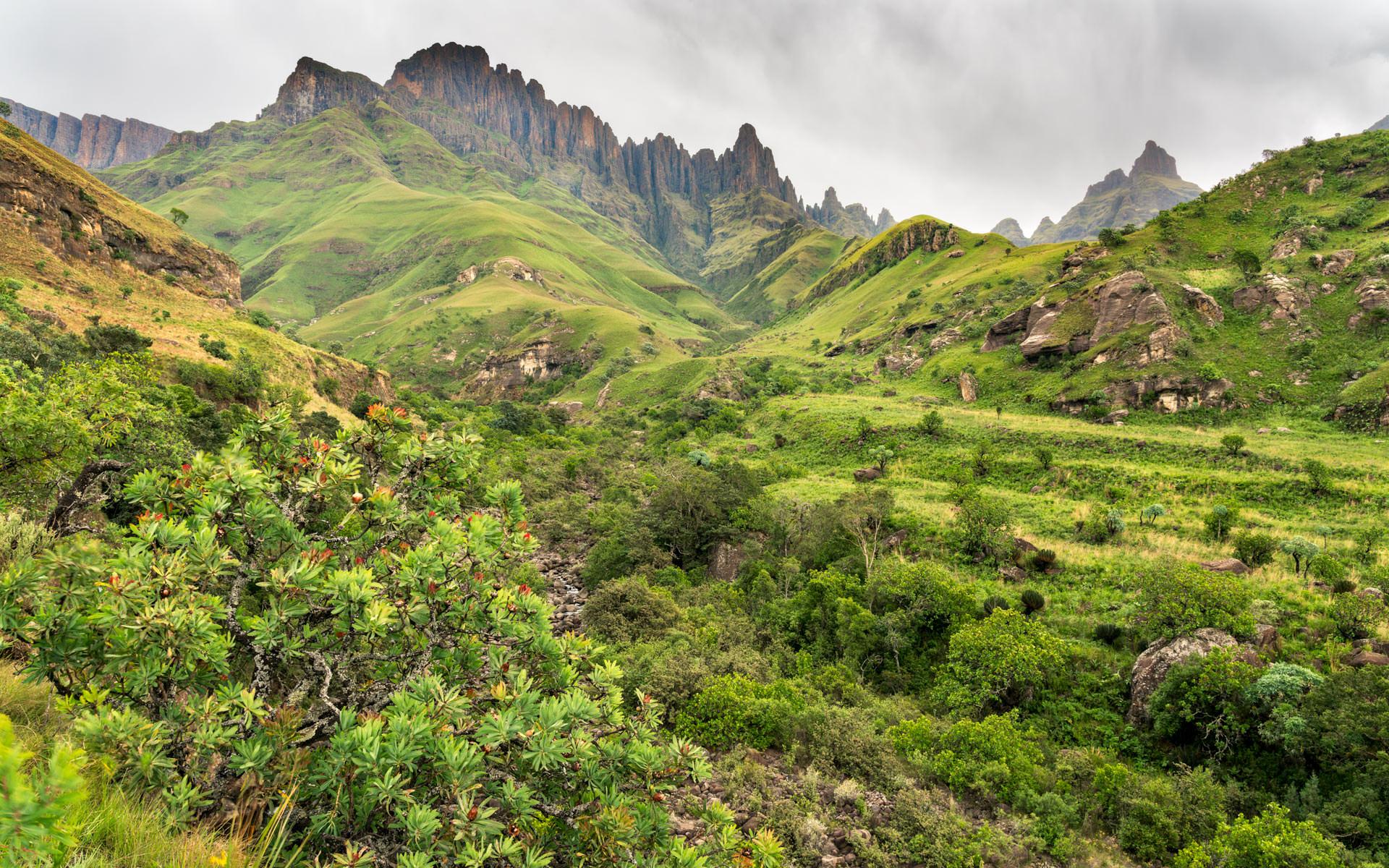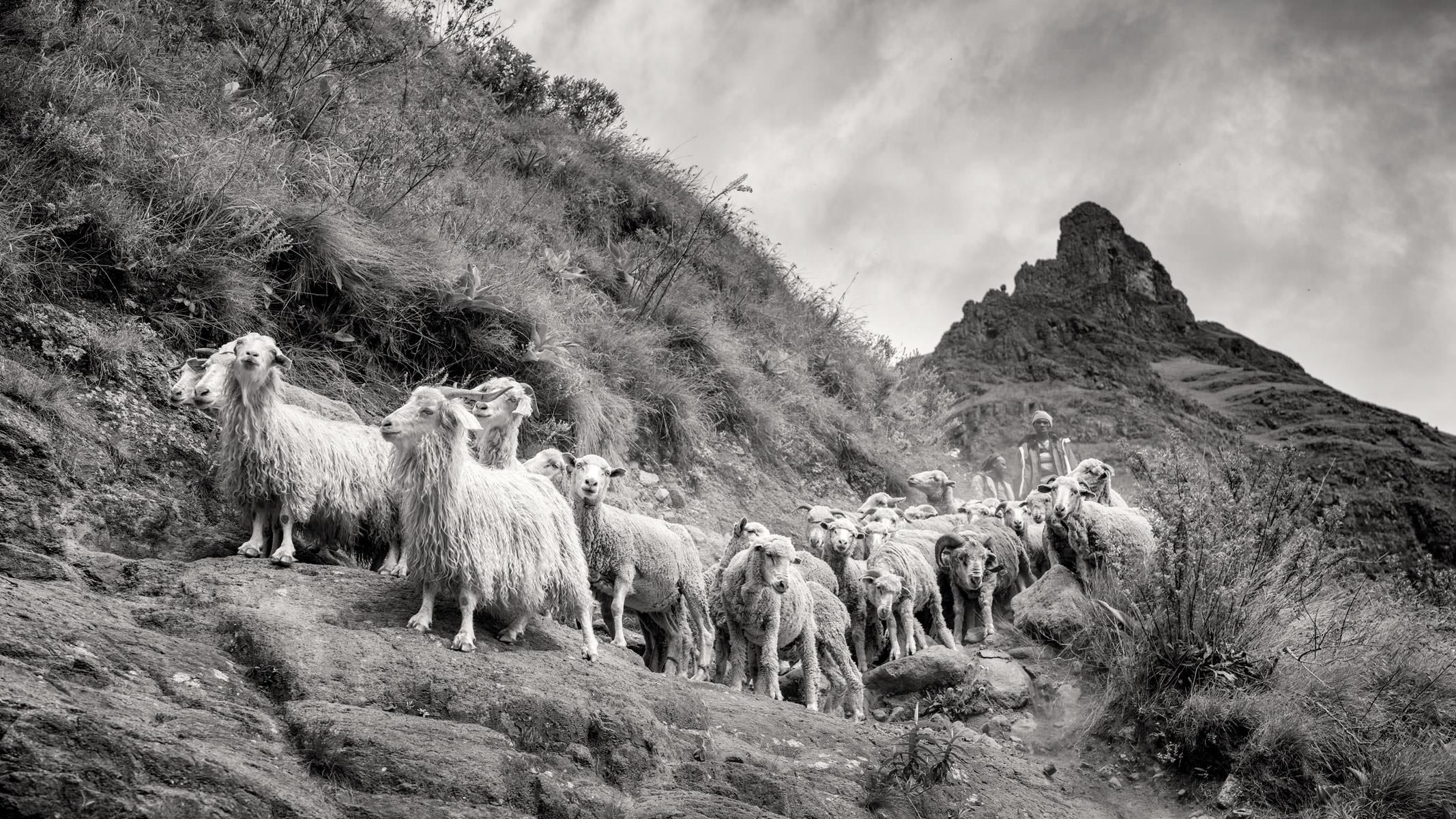 Although we had a team of porters to help us carry our gear, we still needed to carry around 16 kilos or so with us each day. Luckily the weather was a bit driech for our long day up the stunning Rockeries Pass - and I was pleasantly surprised that the 1000 metre ascent wasn't as tough as I'd feared.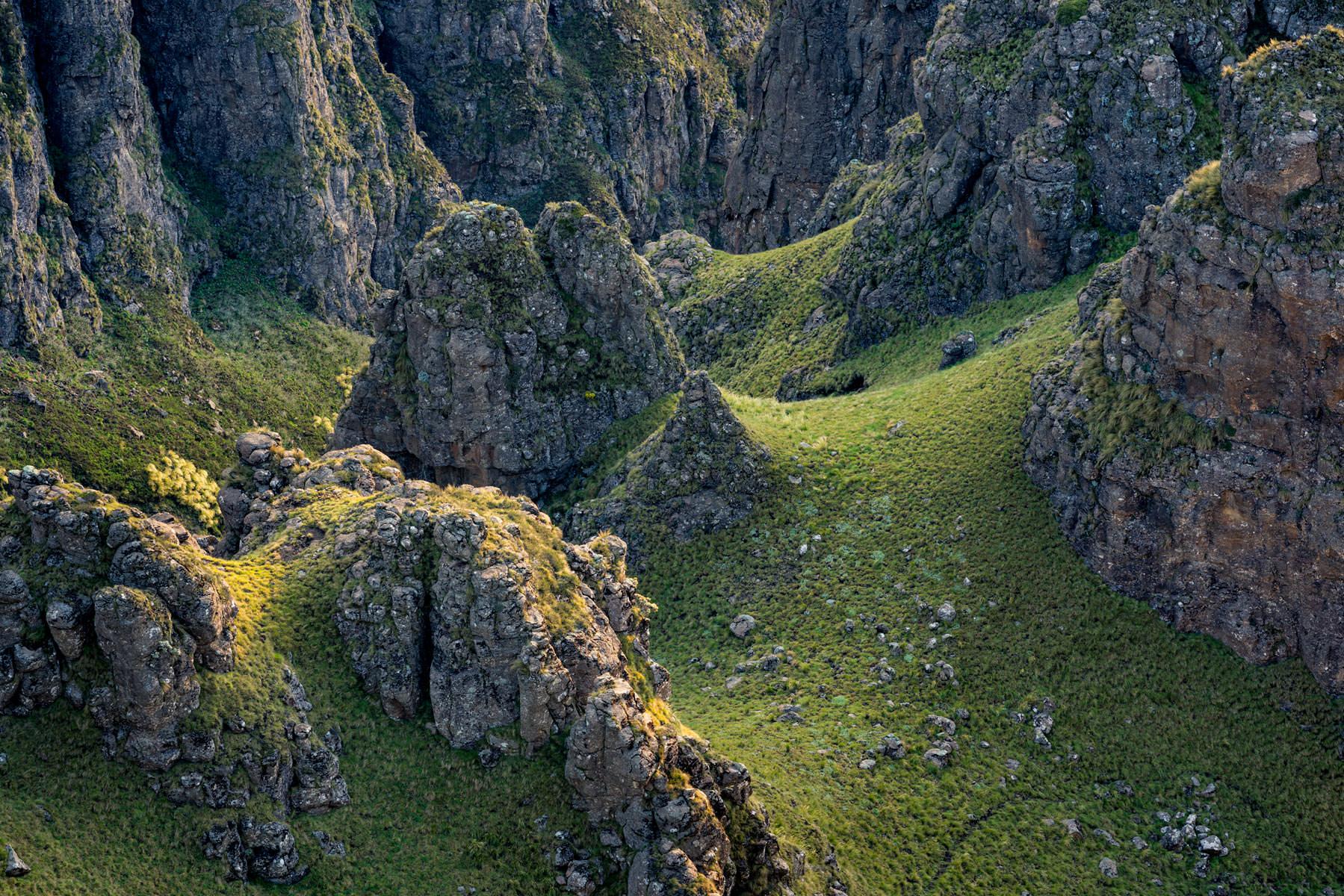 Once we'd walked up to the plateau, we spent several days along the top, camping each night as close to a jaw dropping view as safety allowed. There were a lot of thunderstorms!
Later in the week we were treated to some more misty, murky weather - as low cloud rolled in and then, finally, some an incredible inversion.
>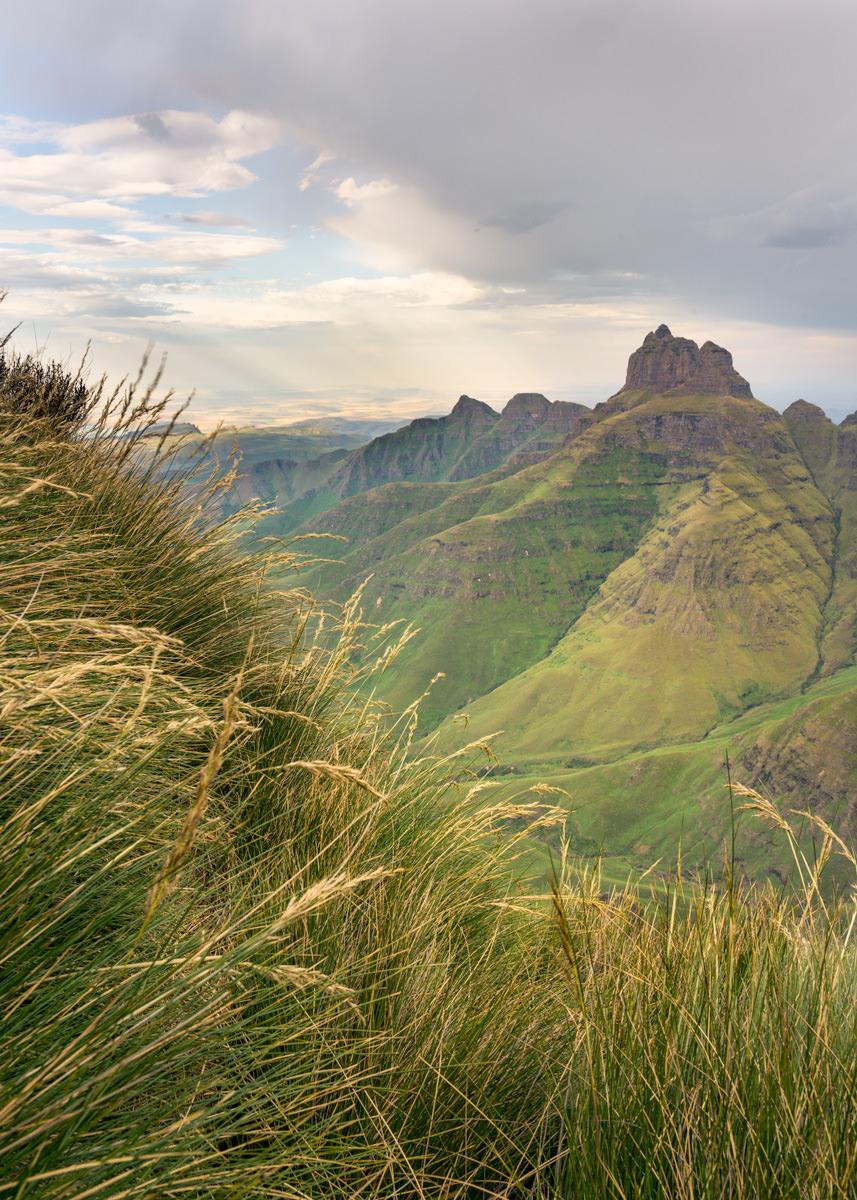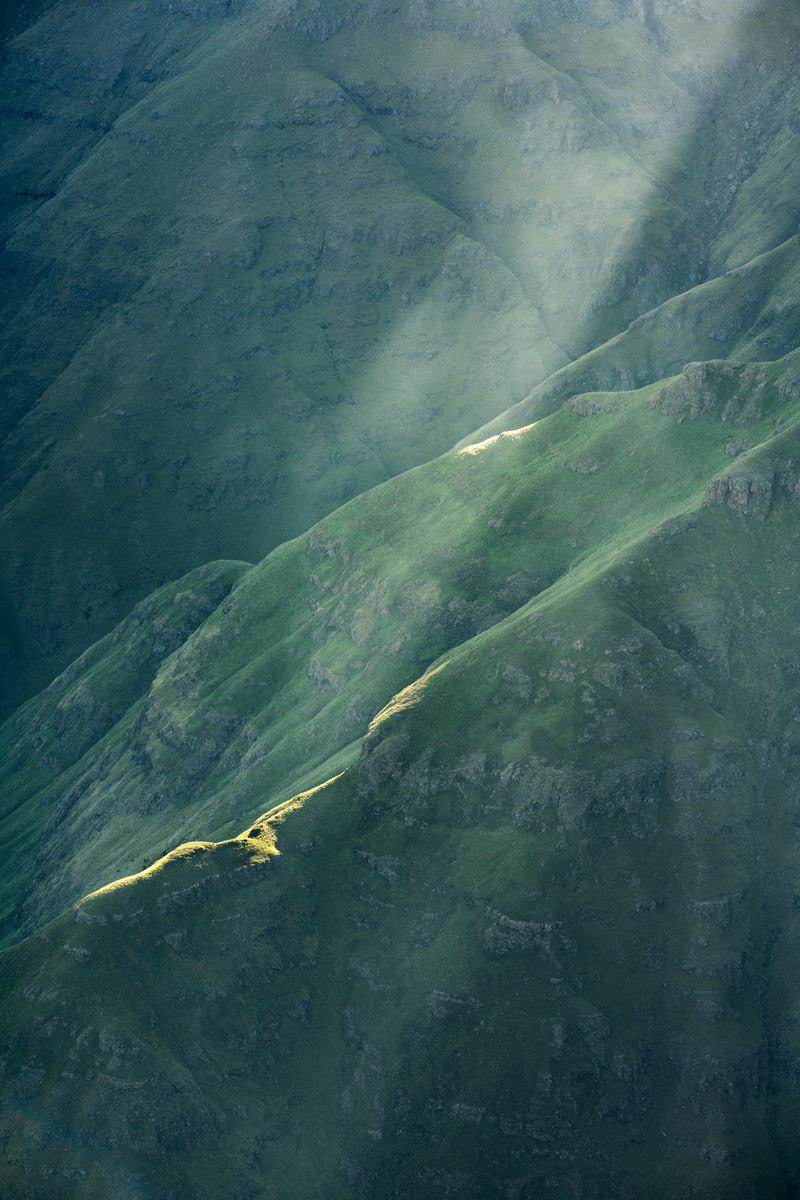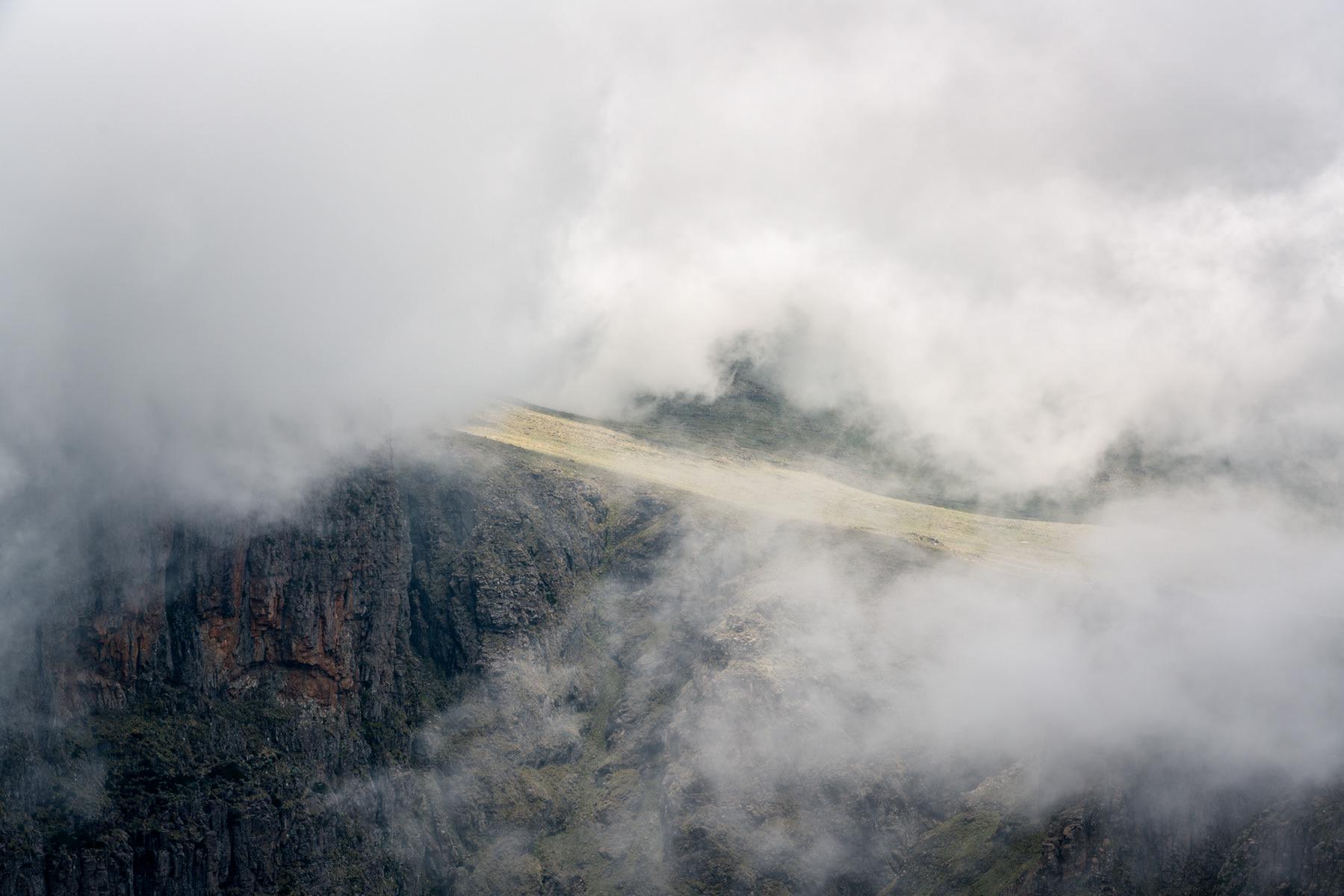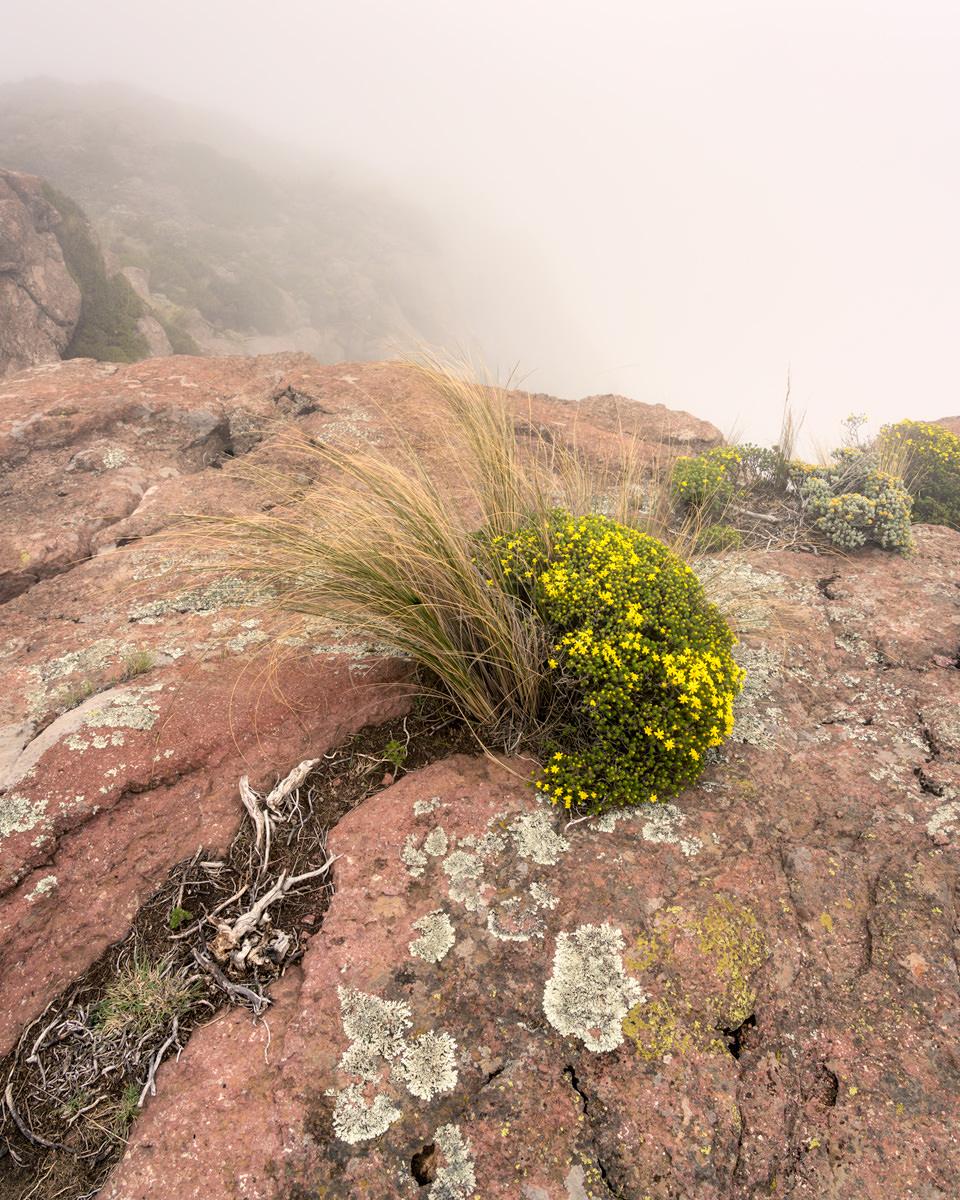 The inversion ended up swallowing us and our view for a while but we were then woken by Alex at about 10.30 at night to head up to the plateau's edge for a spectacular night sky with an inversion below. Absolutely amazing! It vanished again at dawn but some of the cloud had burned off a little later and we went back up for yet more amazing views.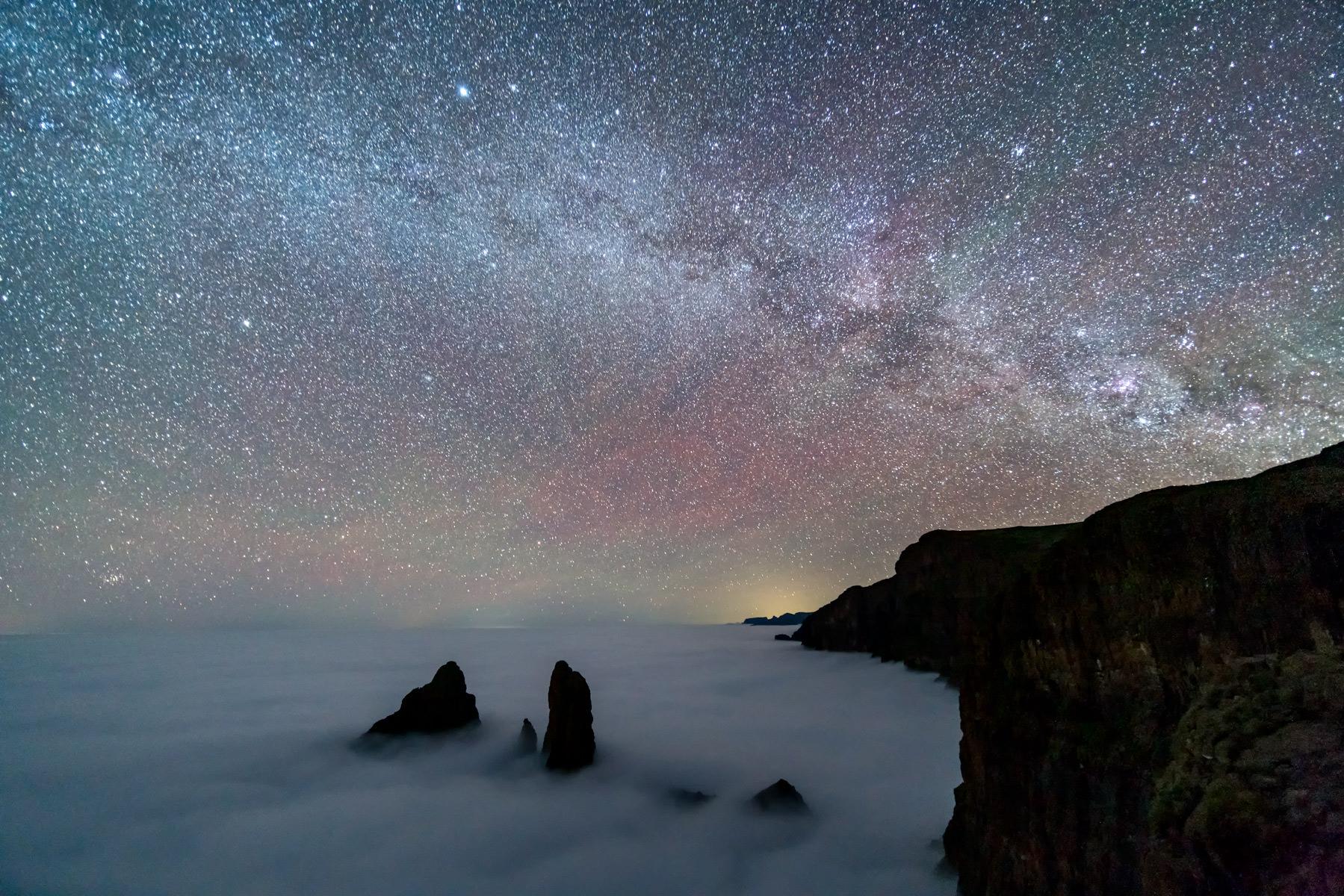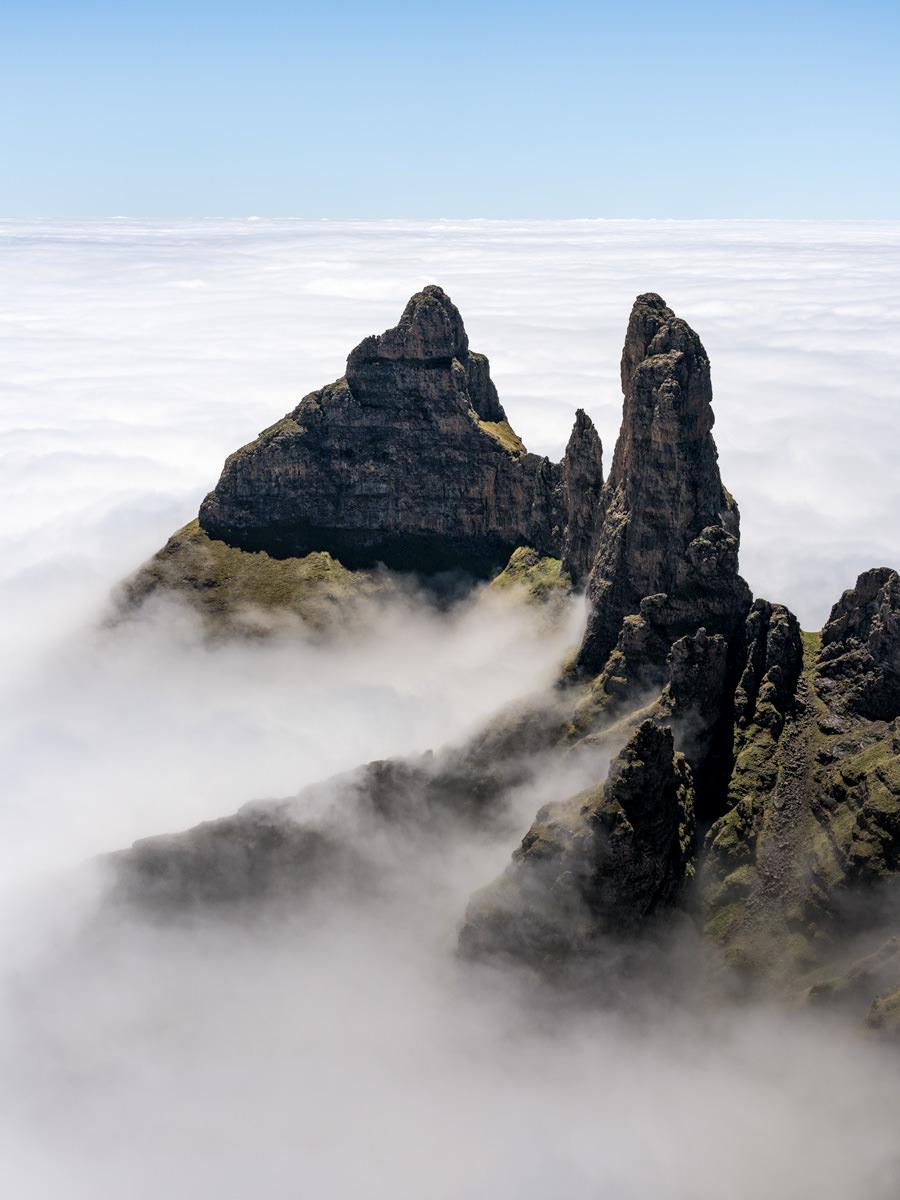 By the end of the day, our final one on top of the plateau, things had clouded over again. However, there was one final spectacular inversion for our last day, as we enjoyed breathtaking views in every direction. Somewhere down there was our hotel and, once we'd had breakfast, we set about our descent - a mere 1400 metres!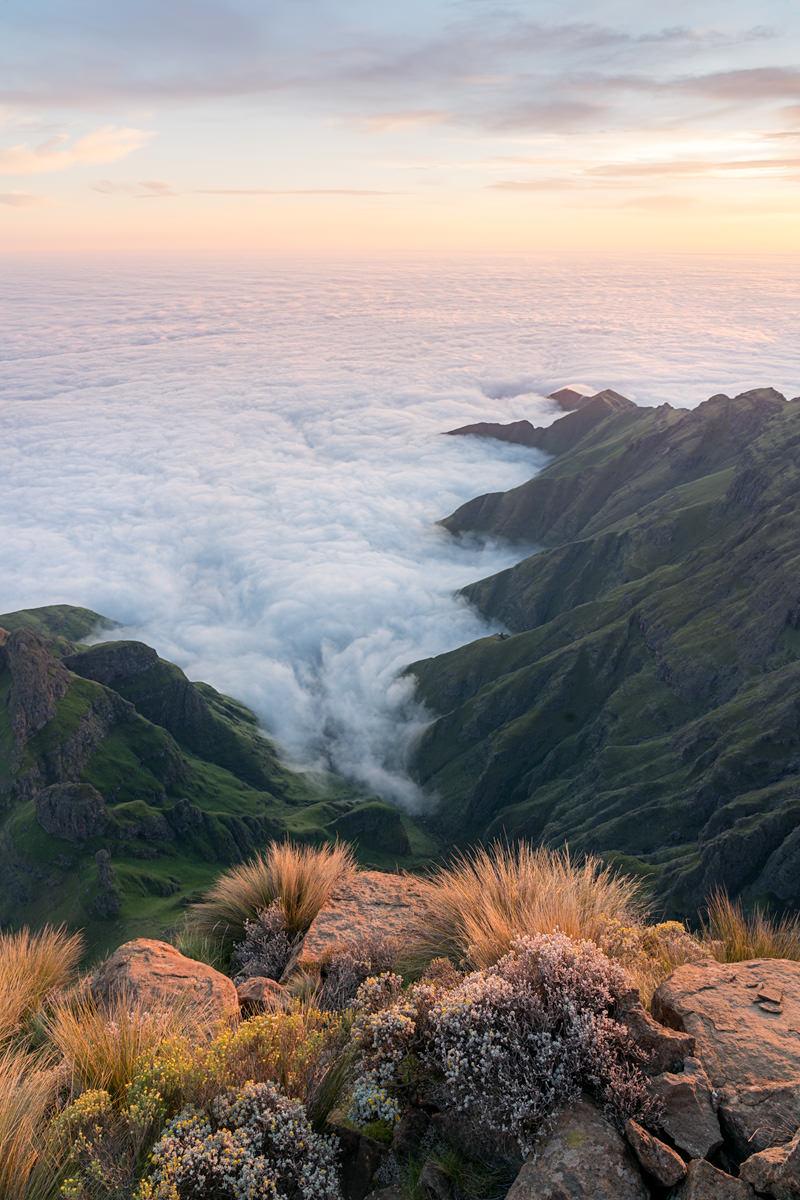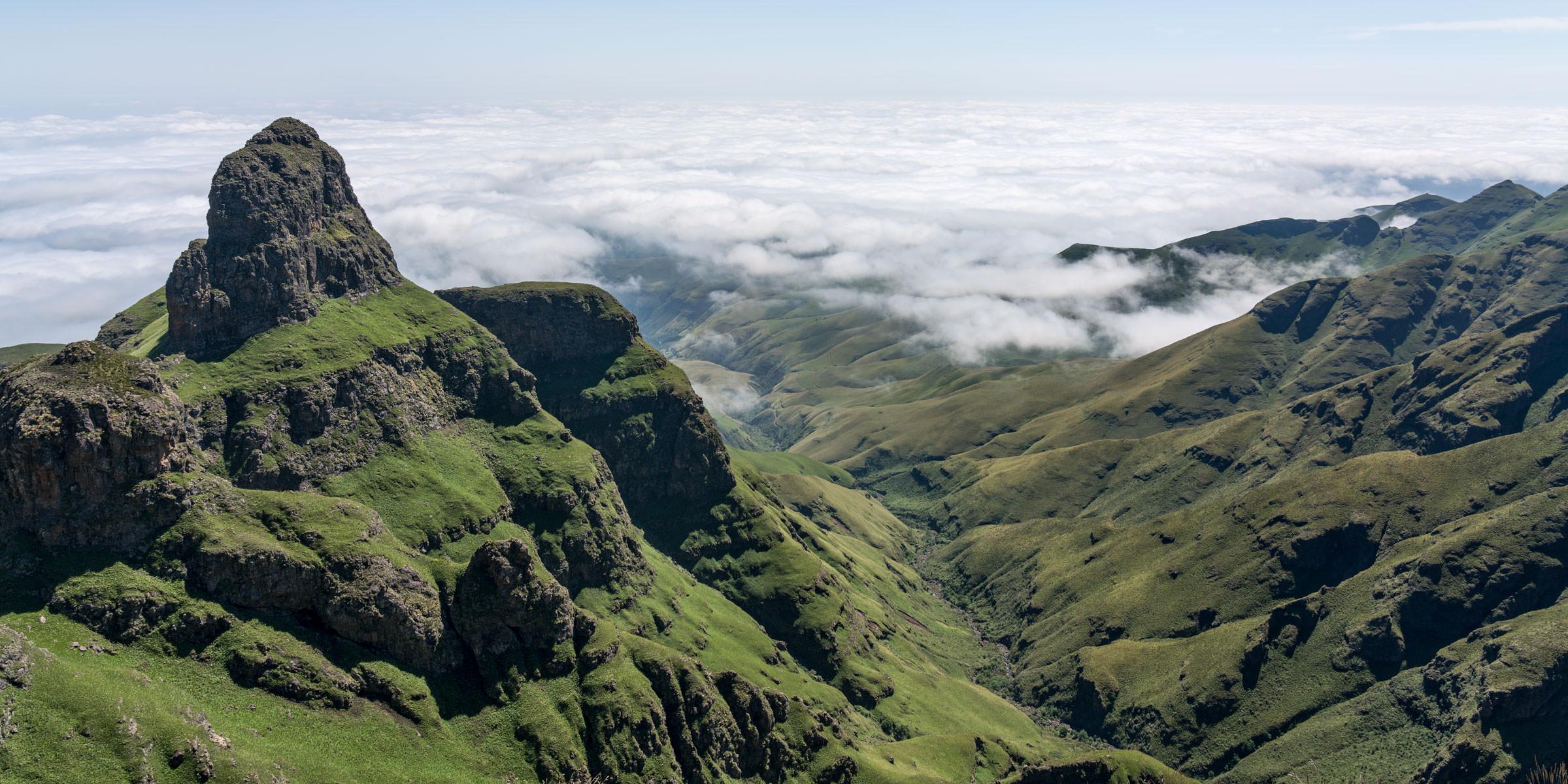 It was the ultimate test of my knee and ankle but they survived and the whole walk down was, of course, stunning! It was great to finish in the luxury of a beautiful hotel and to enjoy a cold beer at last! A fantastic trip and one I'd highly recommend.
I never thought we'd make it back to Namibia but, being so close, this was too good an opportunity to miss and so we booked a 4x4 for the best part of two weeks, mostly visiting new areas of the country.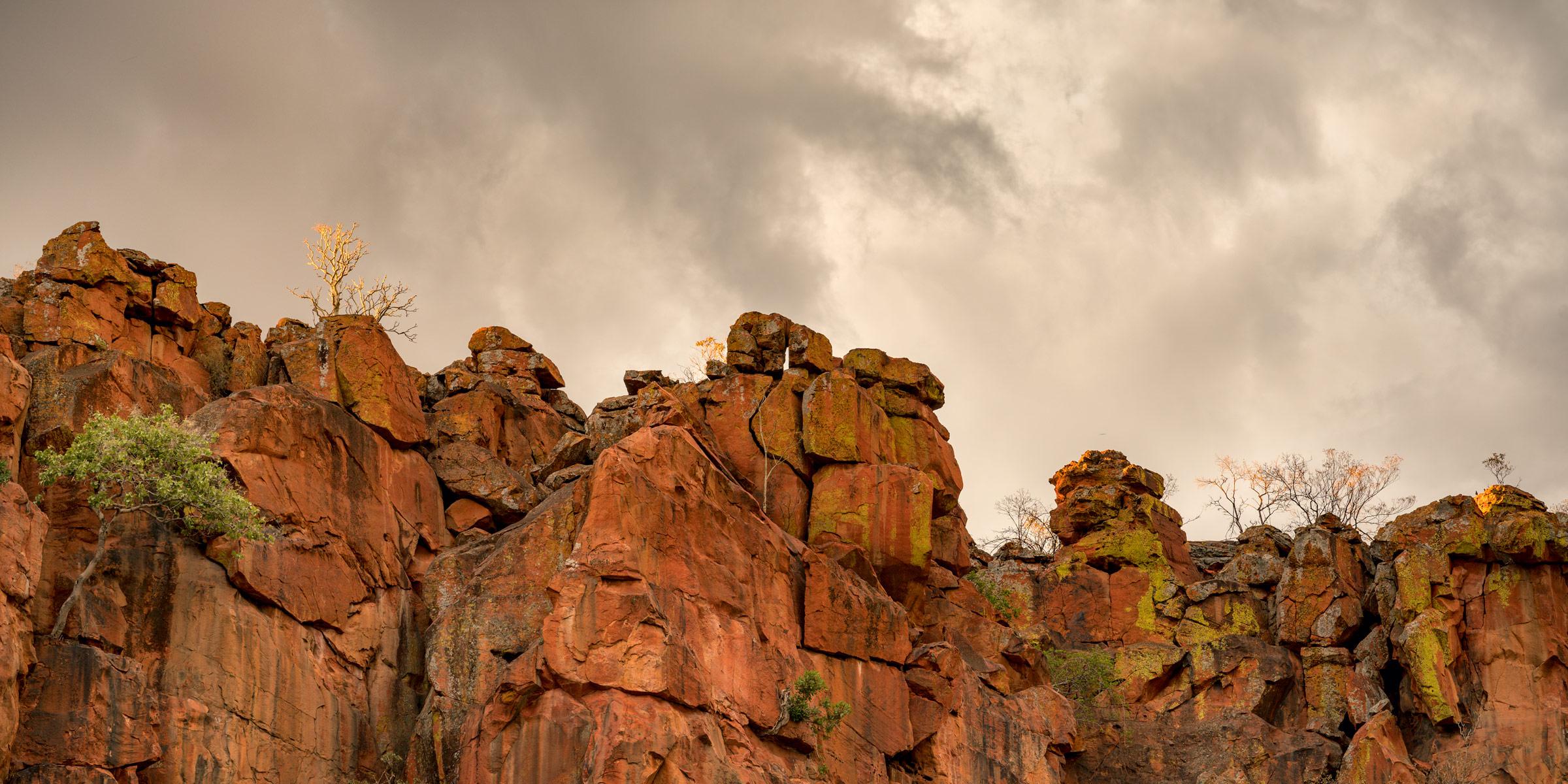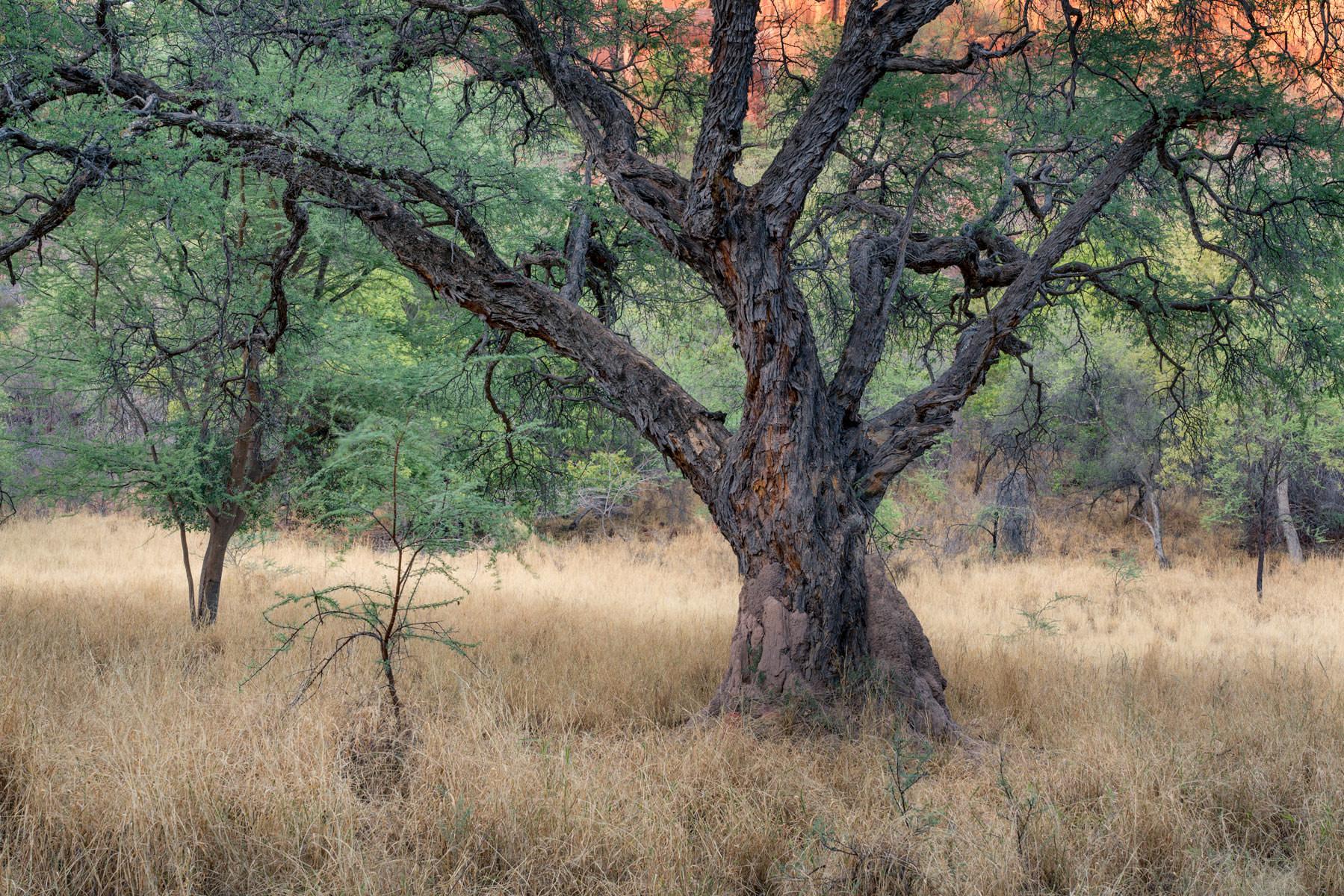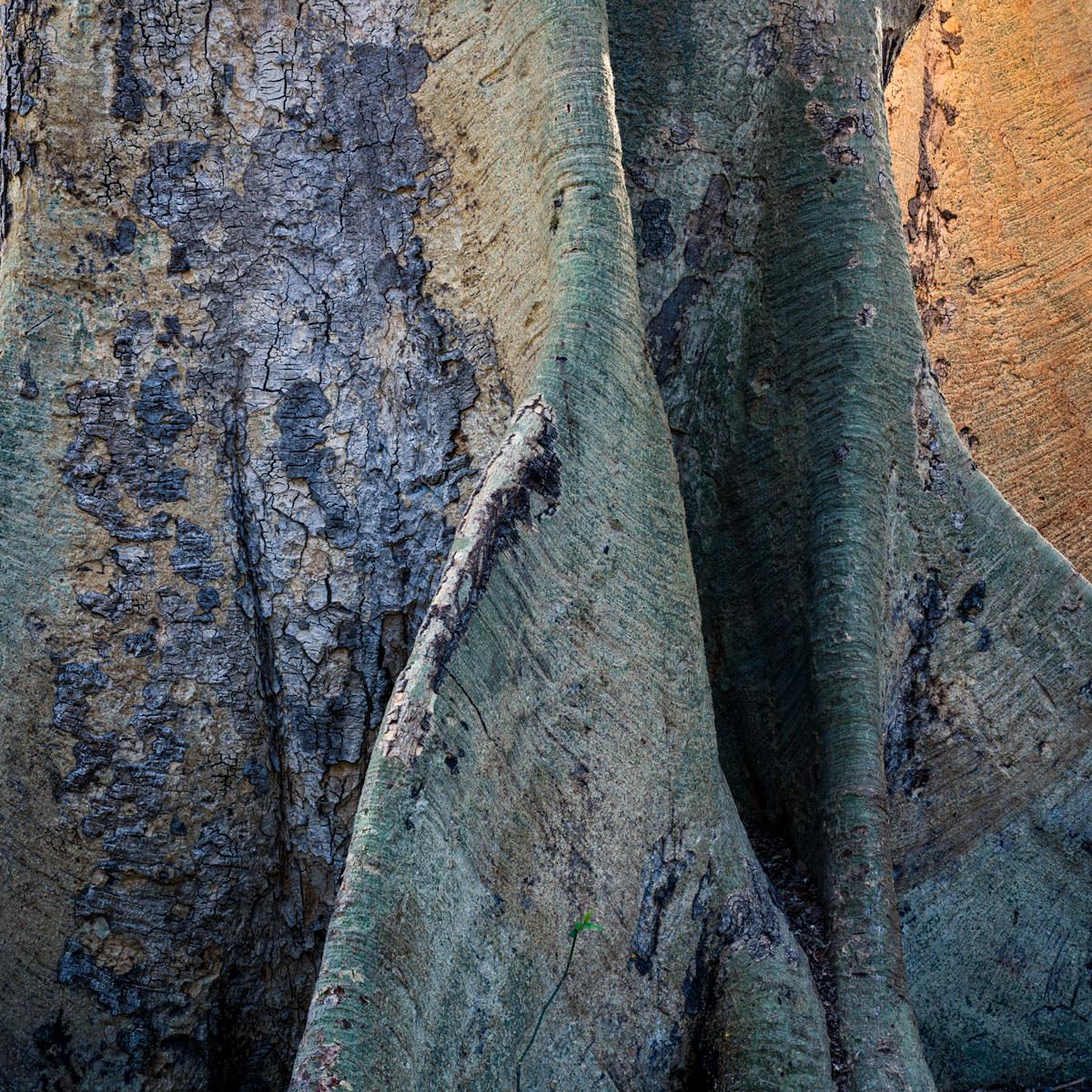 Our first stop was the Waterberg Plateau, complete with wonderful trees, red rock and a fair bit of wildlife. From there we made our way to the far north-west to go to Epupa Falls.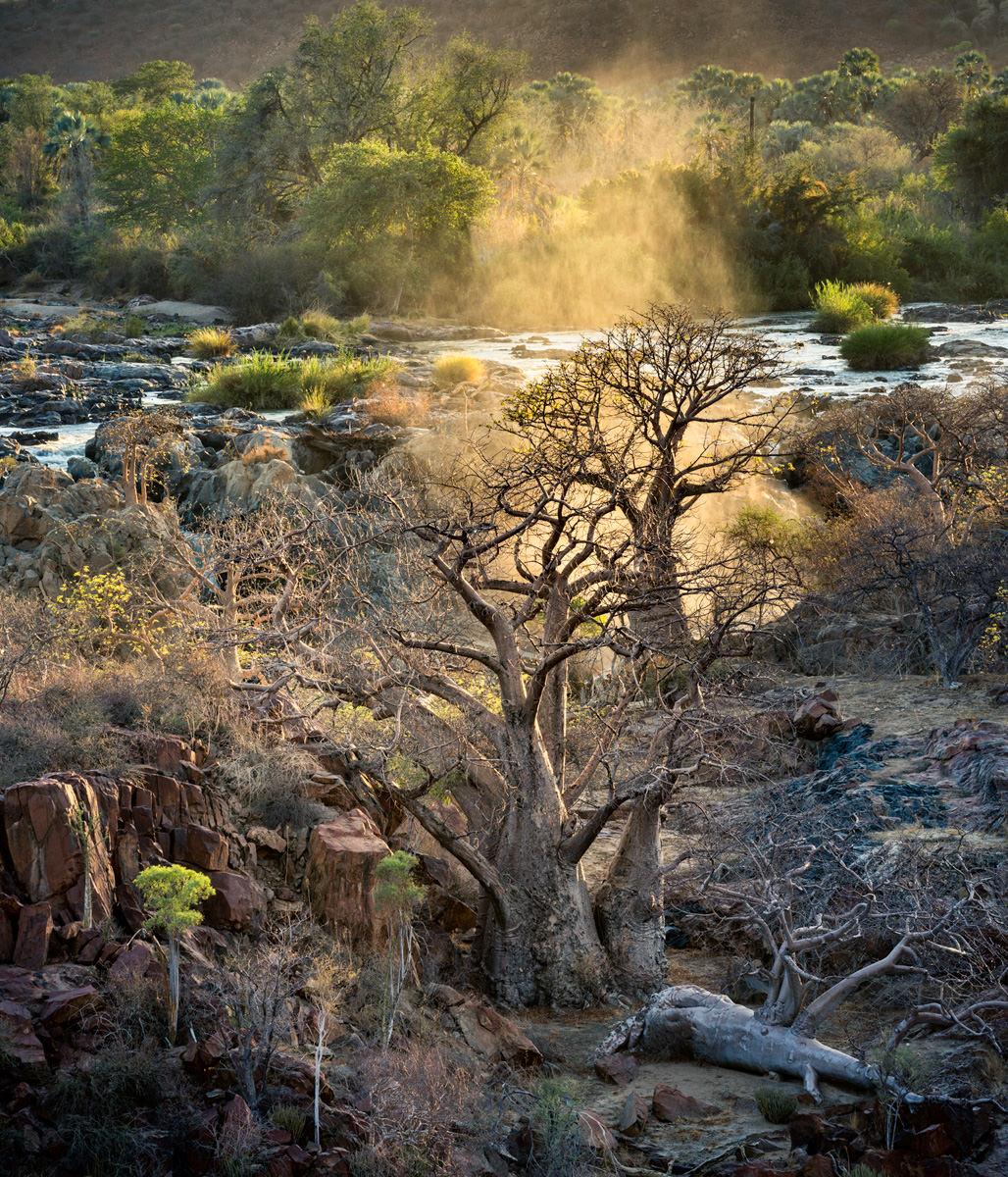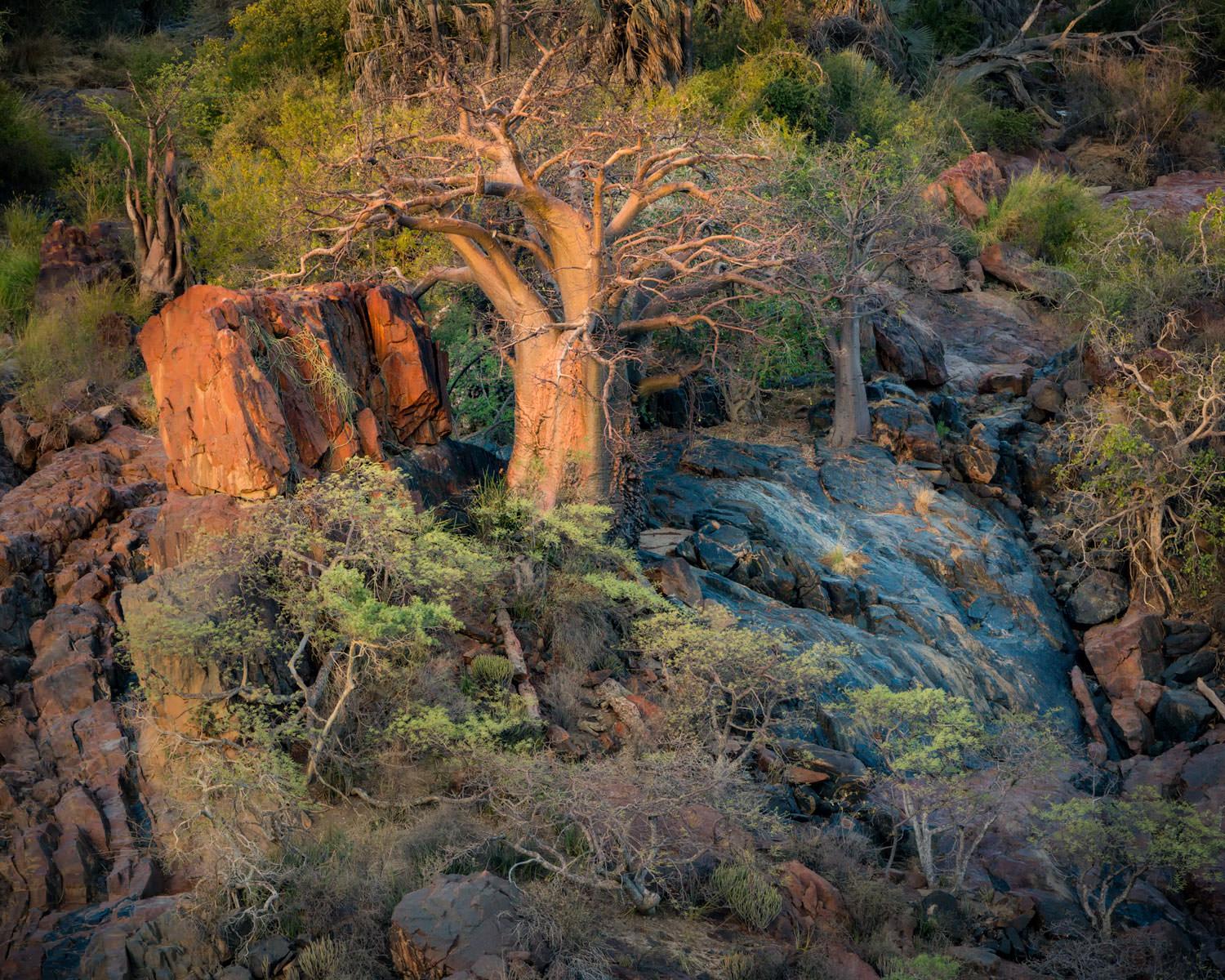 It took some time on some fairly bone rattling roads to get there but it was amazing to experience this other worldly scenery, right on the Angolan border. Also fascinating to see the Himba people wherever we went, albeit I felt somewhat uncomfortable at the massive chasm between their means and ours.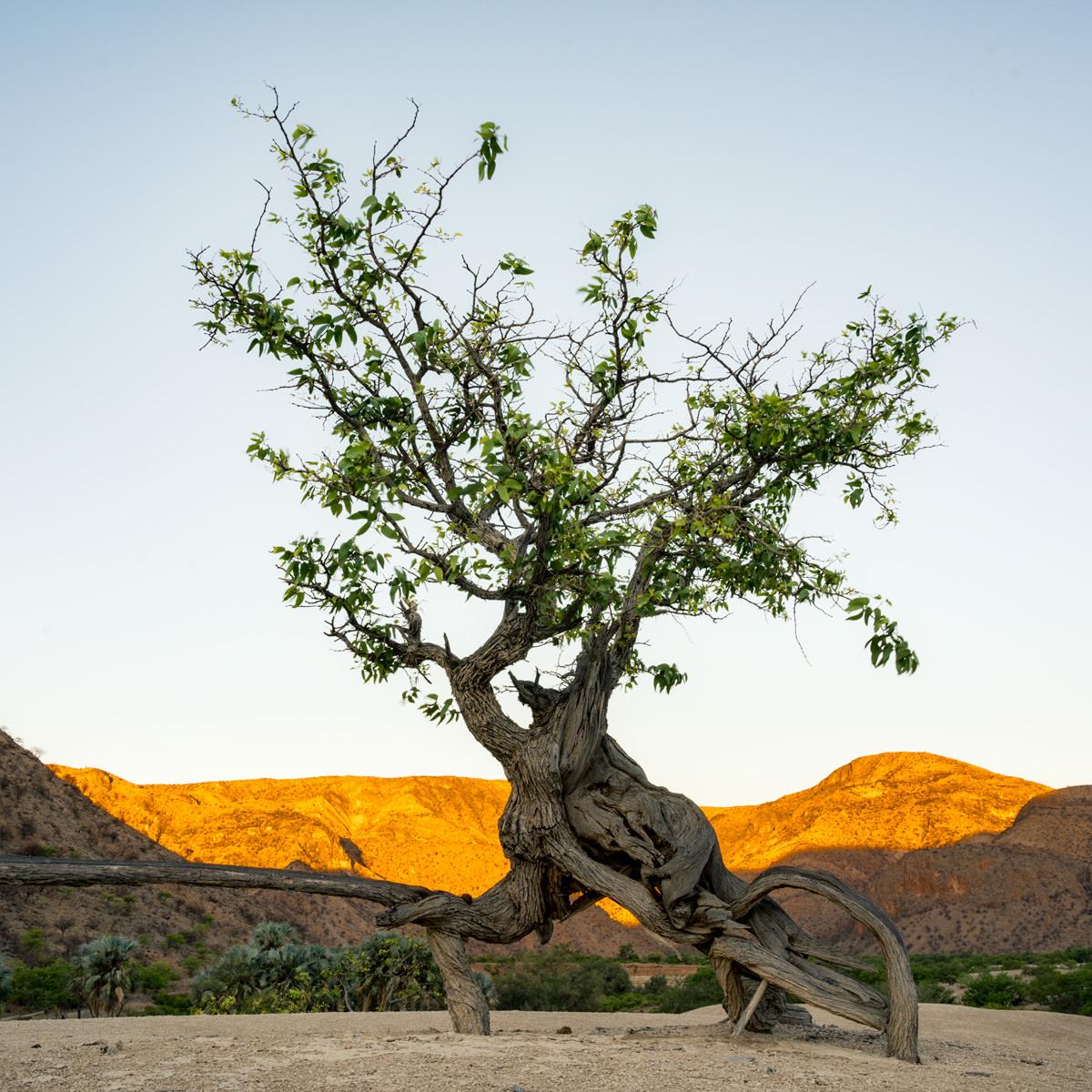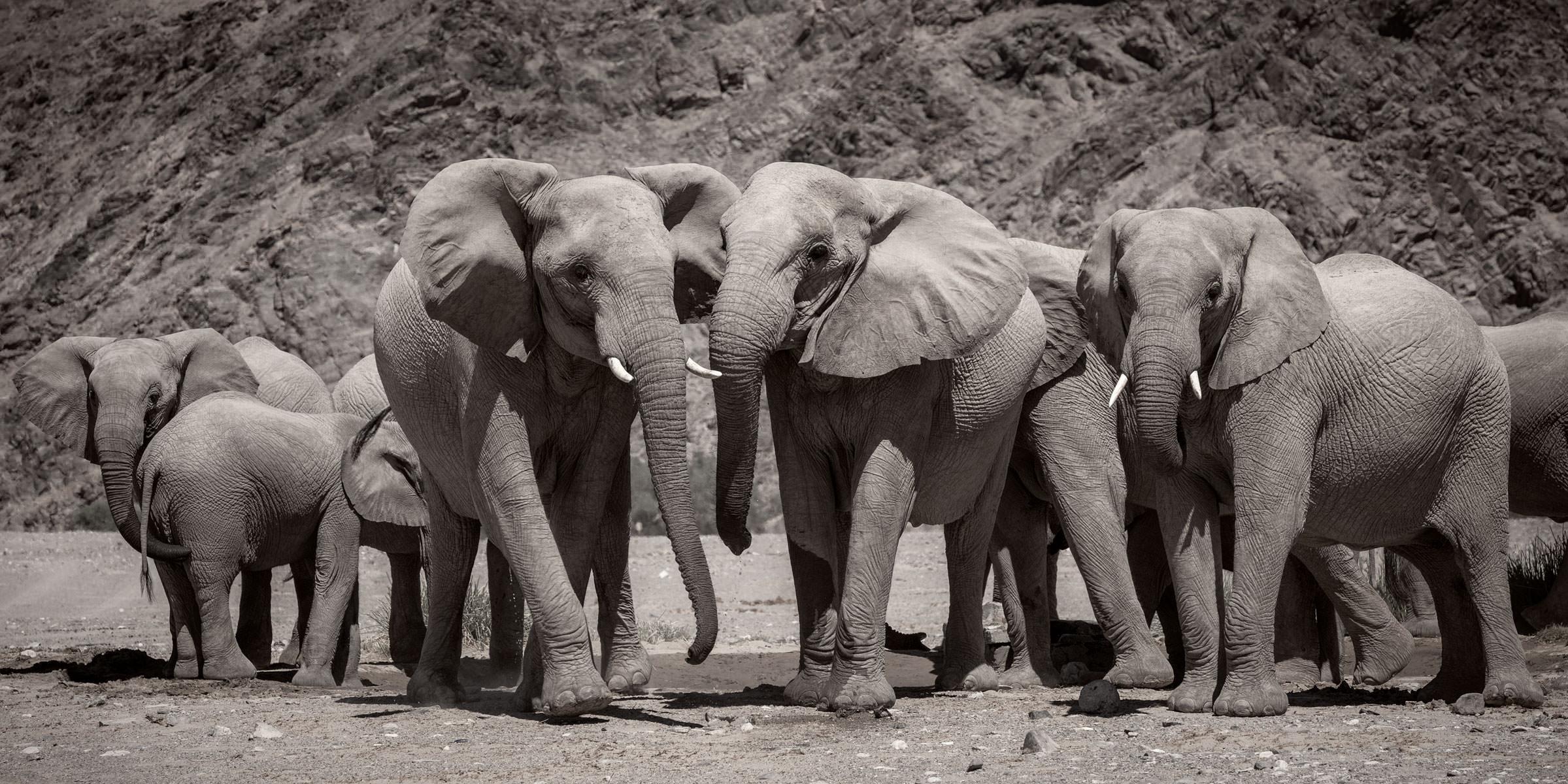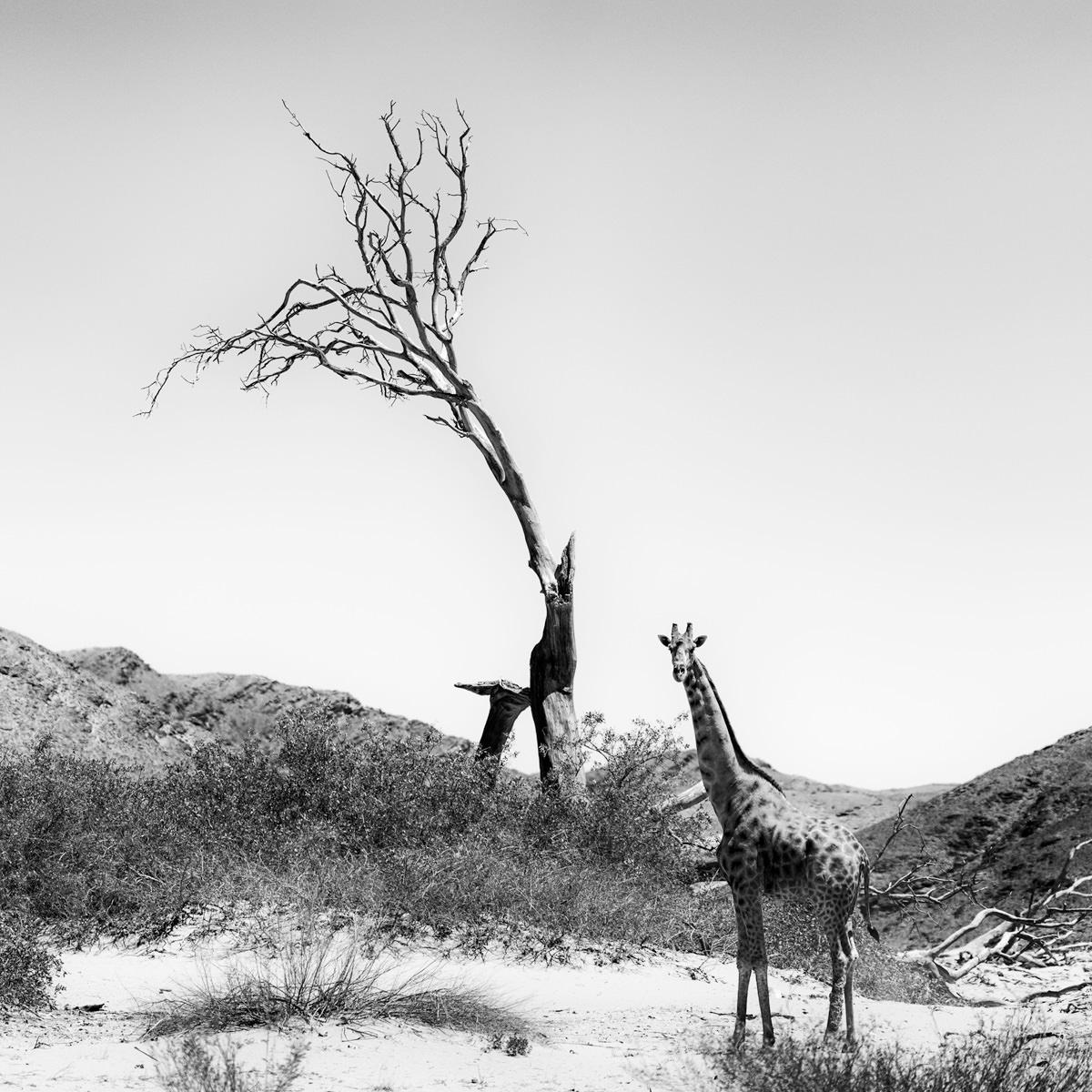 Next a stay near Sesfontein and an absolute highlight of our trip as we drove down the ephemeral Huanib riverbed in search of desert elephants. We'd not had much luck with sightings on our previous two visits so it was incredibly special to see a herd of them, looking remarkably healthy. I was reminded how I could happily watch elephants for hours on end - the way they interact is delightful. We also saw oryx and giraffe.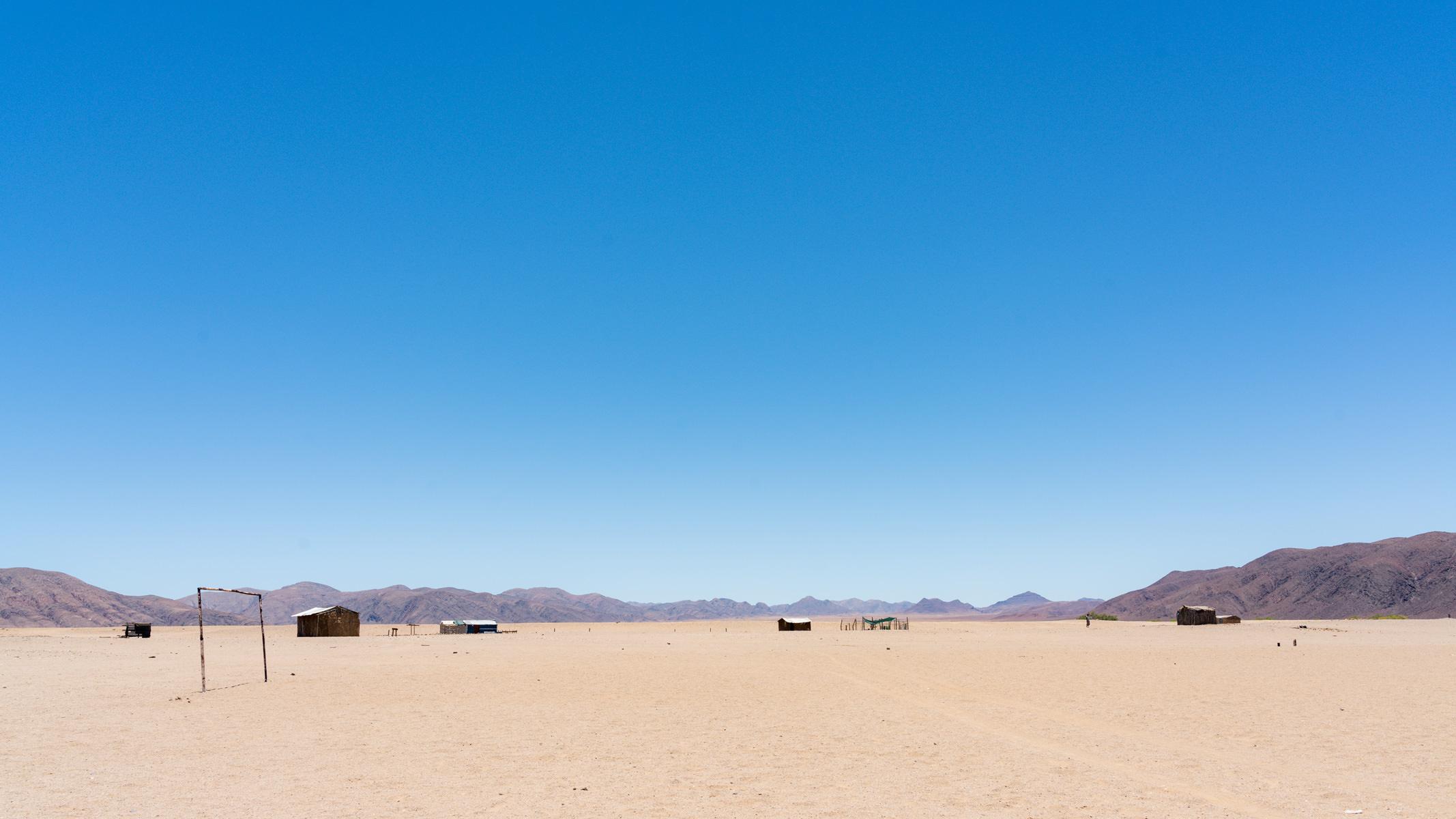 Even more bone rattling was required as we took the very bumpy and even more remote road to Purros. Yet more other worldly scenery and a real sense of remoteness. We had a roof tent and set up at the local community campsite. I'd have loved to have photographed this panorama in early or late light but, for safety reasons, we needed to sort out our tent and meal before it got too dark.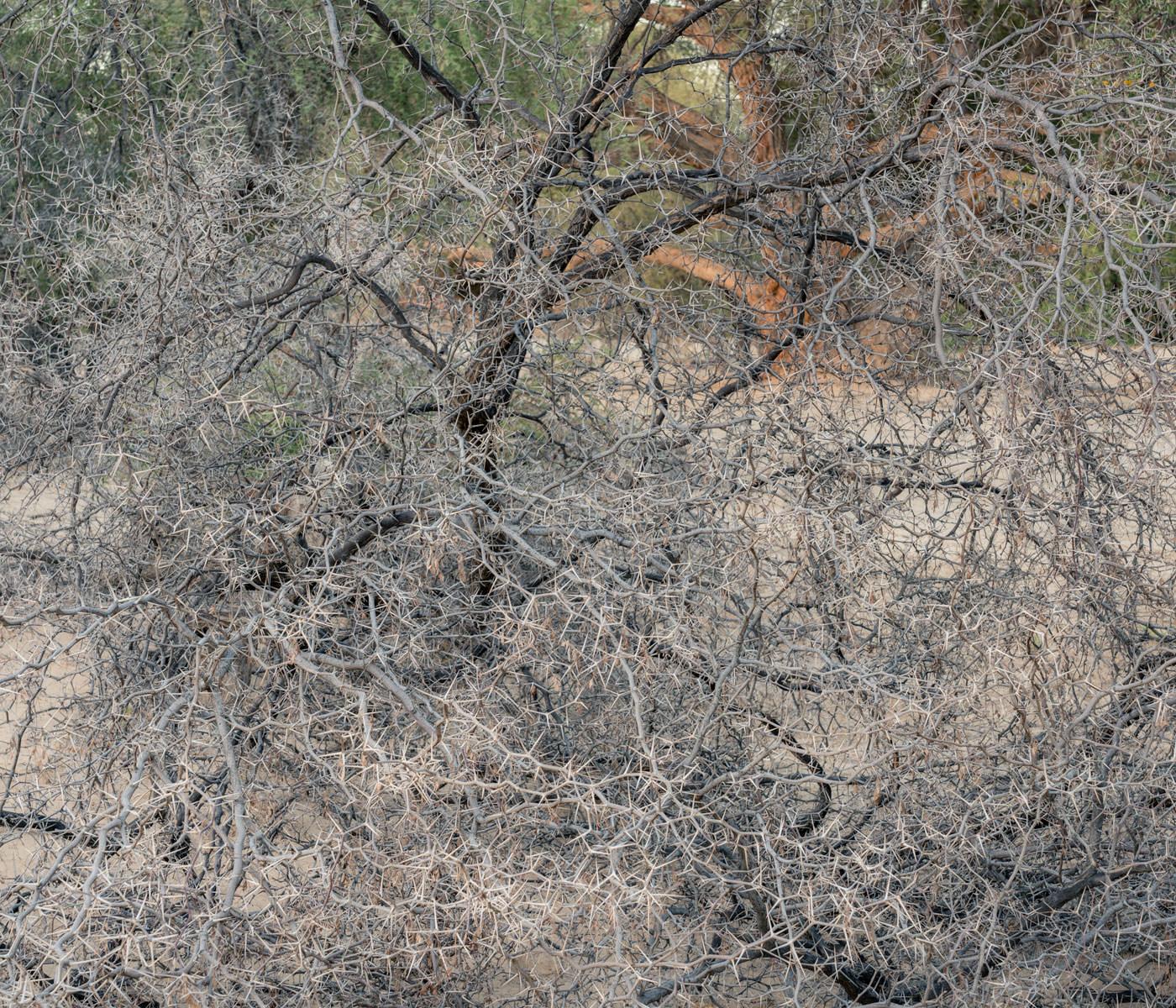 We made our way back to 'civilisation' the next day, stopping off at another campsite and then returning to Damaraland and, eventually back down to Windhoek via Erongo.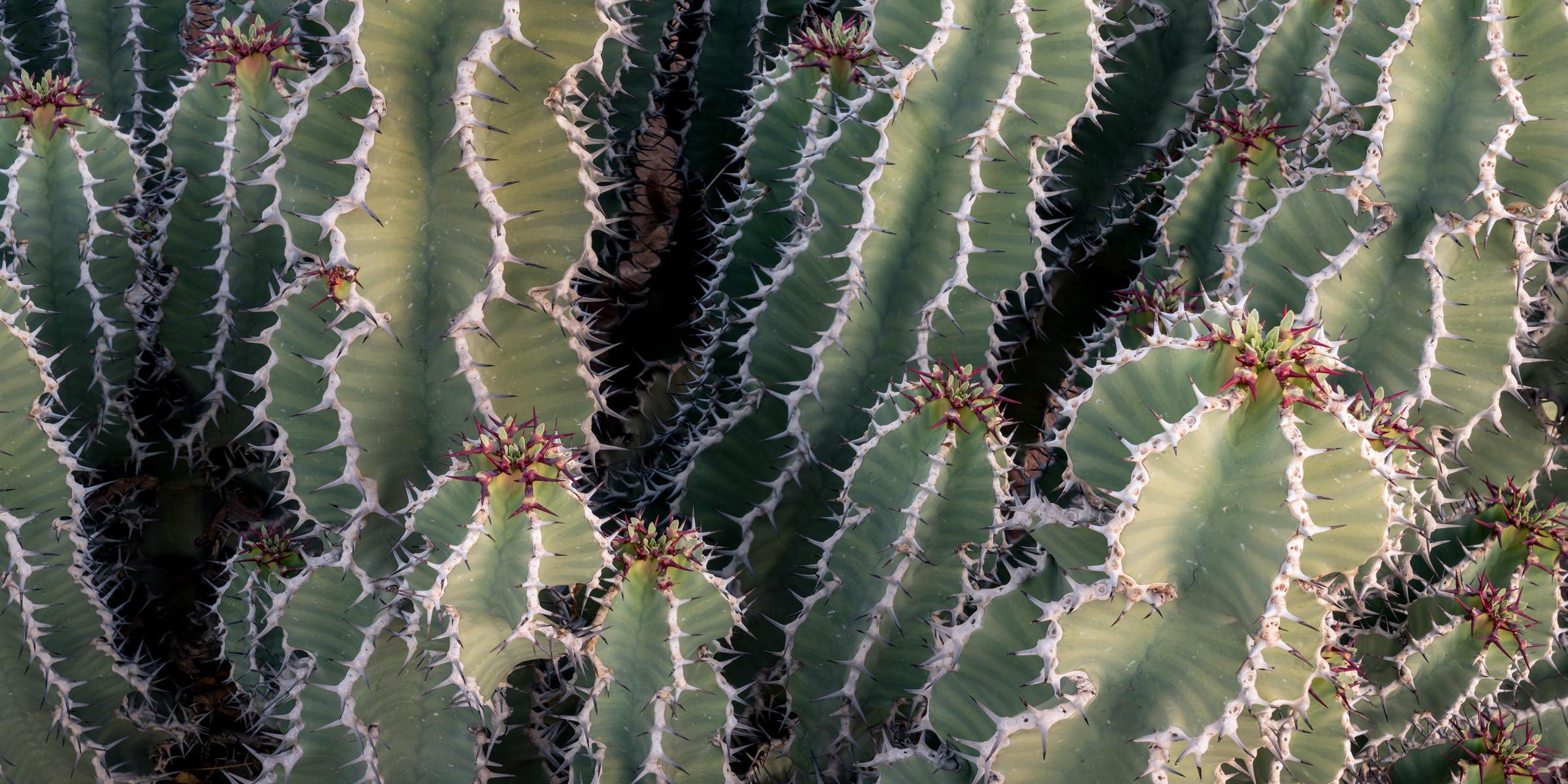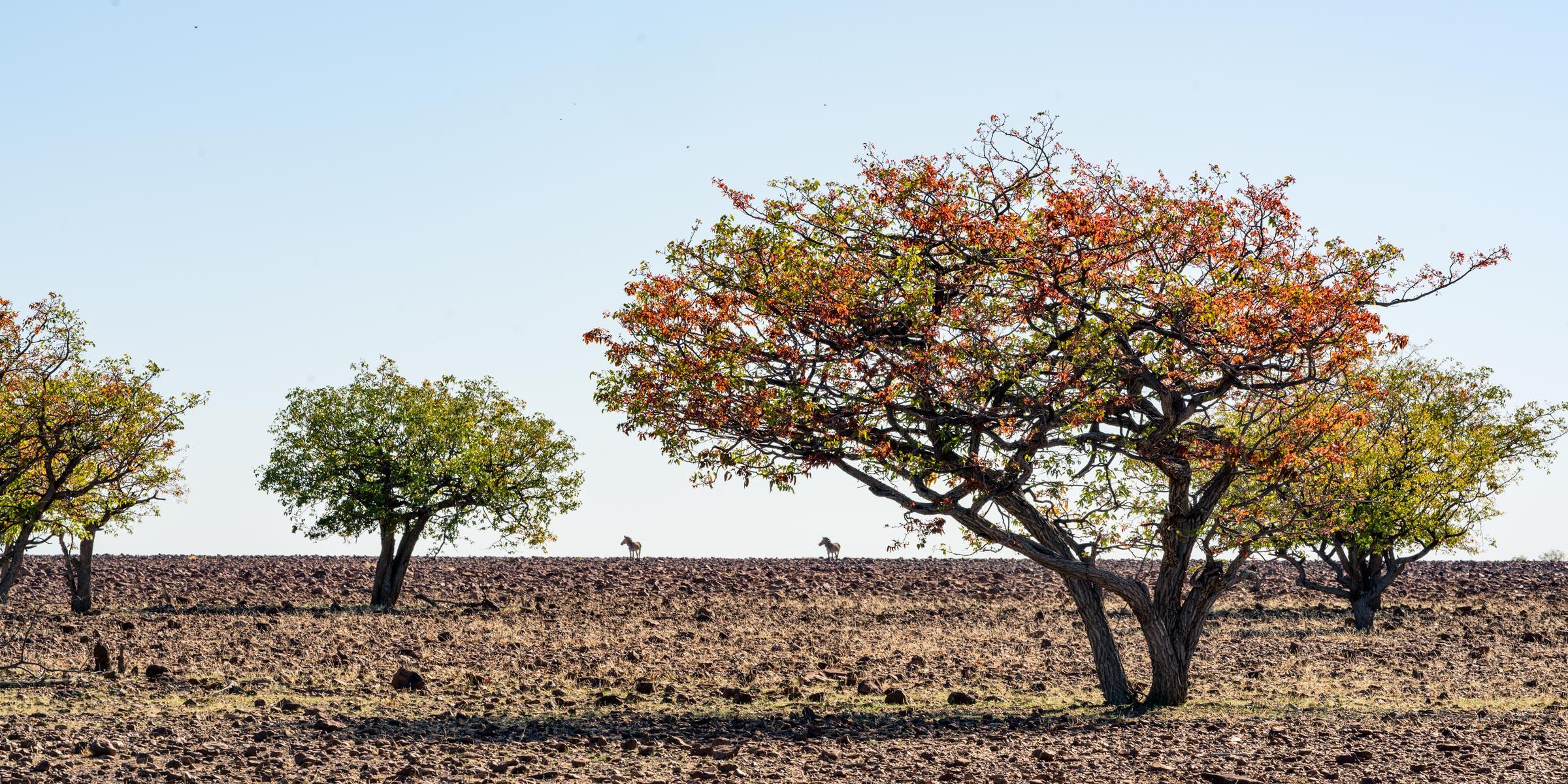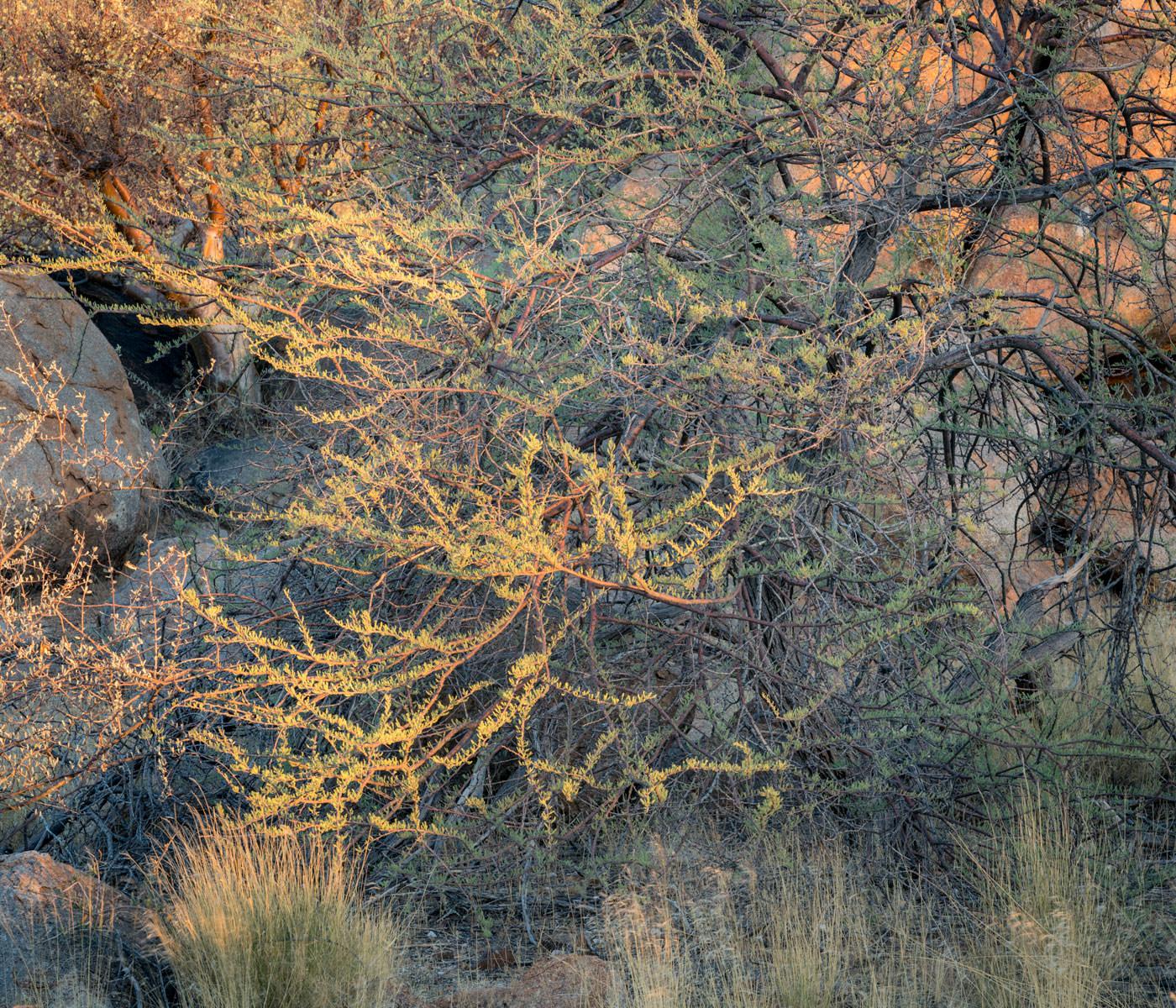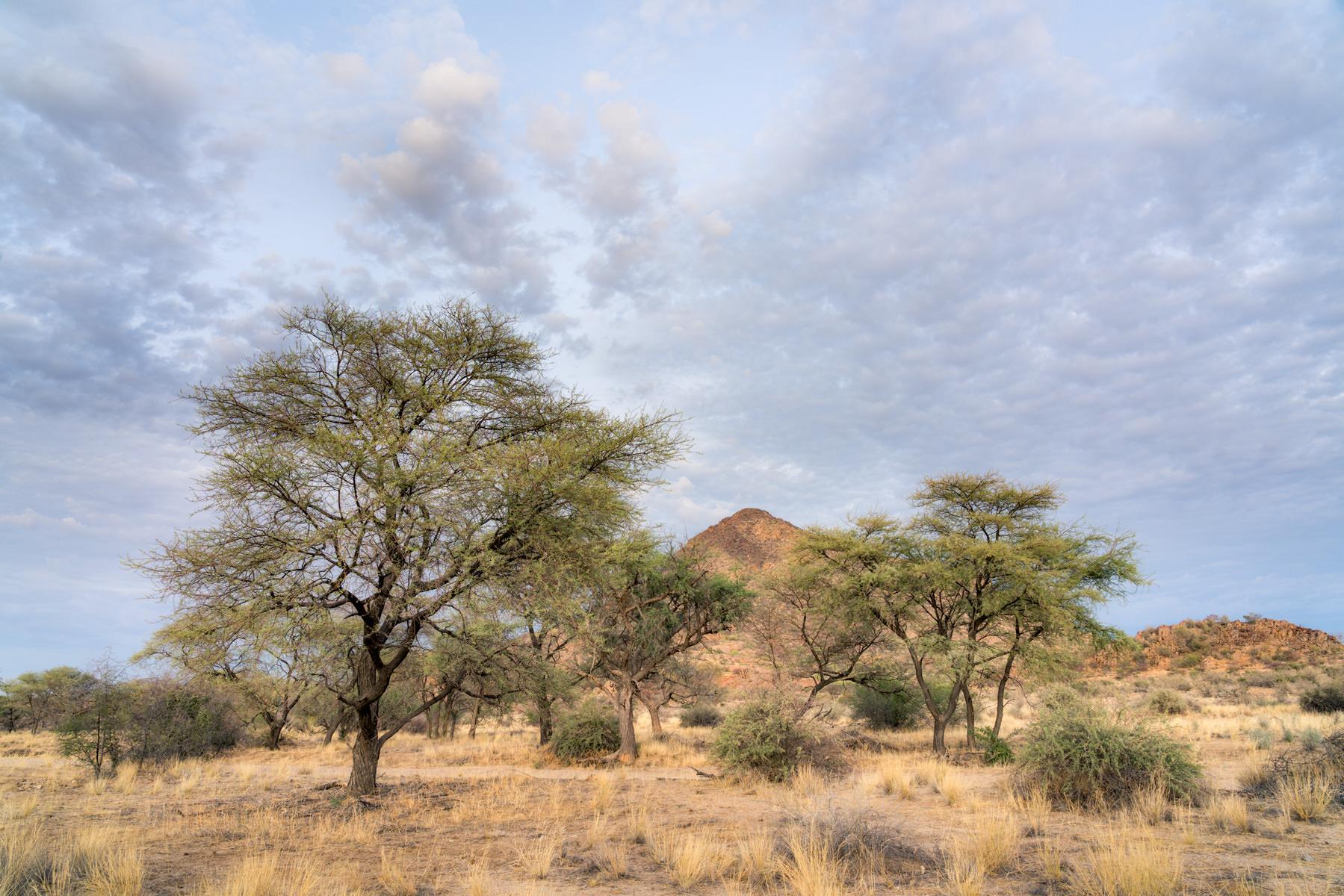 We were even blessed with a few clouds on our last evening and morning! A fantastic return trip to a very special place.