The Shimoda Explore 60 - a year on
Posted on 14th June, 2019
It's well over a year since I took receipt of the best camera backpack I have ever owned, so I felt it was now time for a short update to my original review - which you can read here. At that time, I was in the early stages of recovering from torn knee and ankle ligaments and so it wasn't untli much later in the year that I was really able to find out if the bag performed as I'd hoped it would for bigger days on the hills.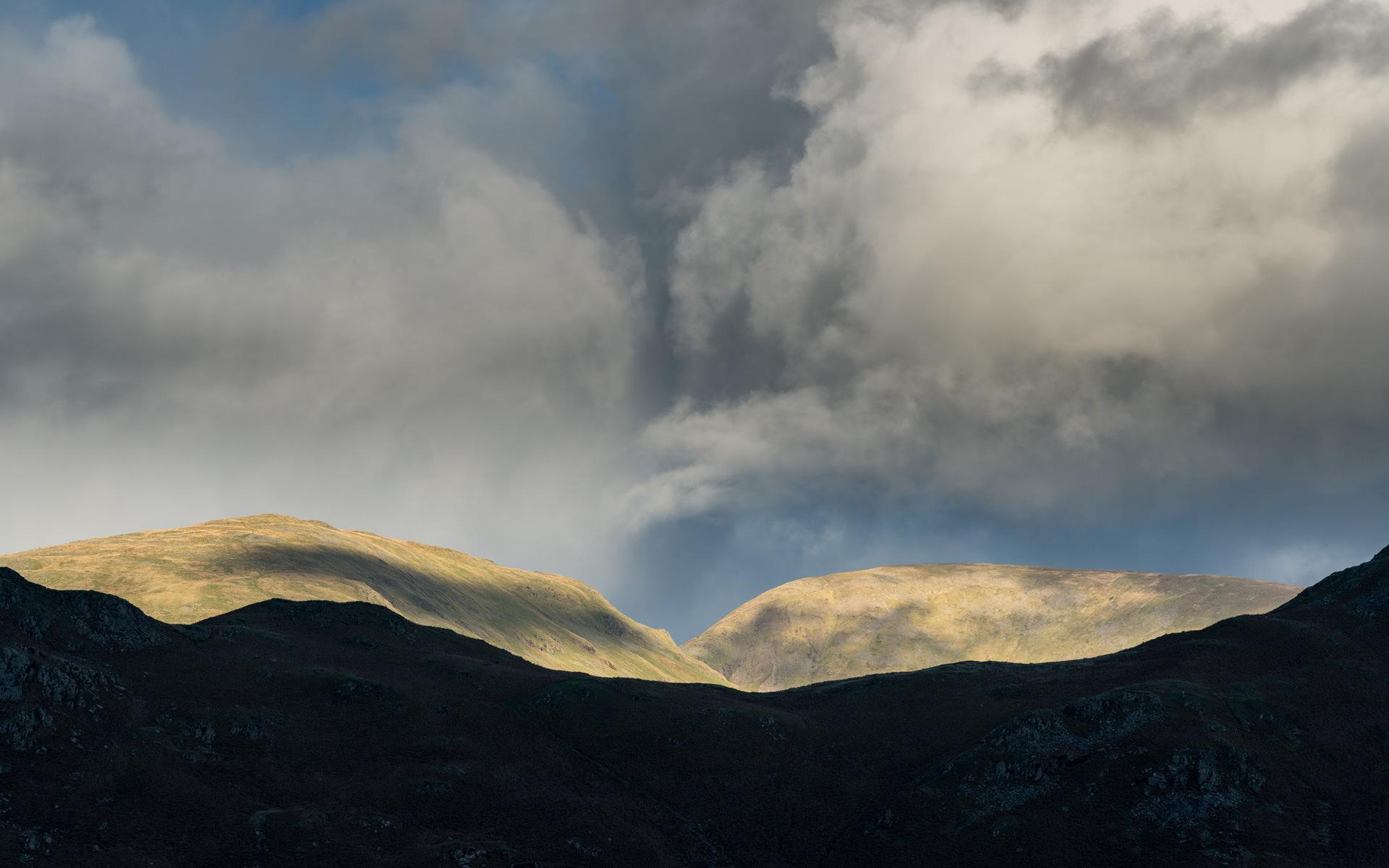 A week in the Lake District last autumn told me all I needed to know. We did a few lengthy walks with some uneven terrain, reasonably steep ascents and descents, and I found the Explore 60 extremely comfortable and stable. Having so much room for extra layers, waterproofs, lunch and so on is also invaluable - my reason for going for the largest size pack.
A few months earlier I'd received the female specific straps to try out - two types - with one of the pairs being a simpler design without pockets. These straps are now available to buy - albeit not yet in Europe - and you can read more about them here. I have ended up using the 'technical' strap, with the pockets - not only do I find thsese really useful but it was also the best fit on me. Although the original straps were fine and comfortable, I find the narrower fit on my shoulders is much better and the higher chest strap makes life easier too!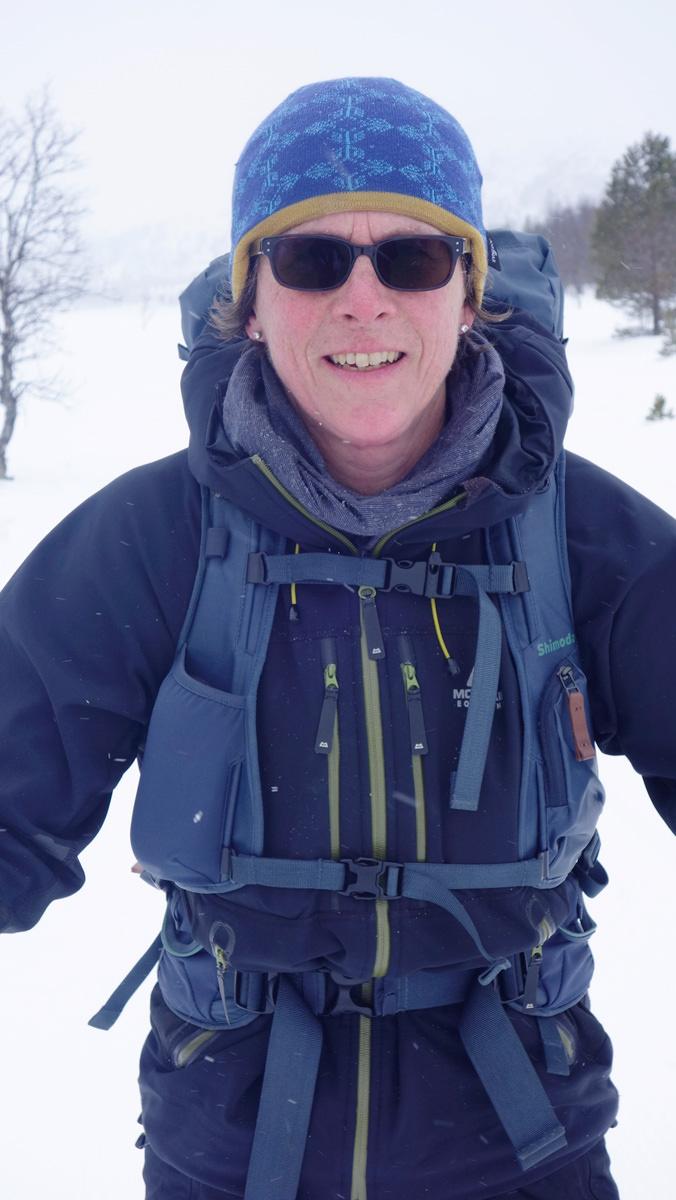 You can see from the above that the features are largely the same as on the original strap - the one difference being the extra, lower chest strap. I have to admit I didn't at first feel I needed this extra strap, so had been leaving it undone. However, when we went cross country skiing in Norway earlier this year, I realised what an asset it was - it really helps to keep the pack ultra secure on your back. Given how much you use your arms when skiing, it's great to have that extra bit of stability - particuarly when wading uphill through thick fresh snow - it's hard work, so anything that makes life easier is a bonus!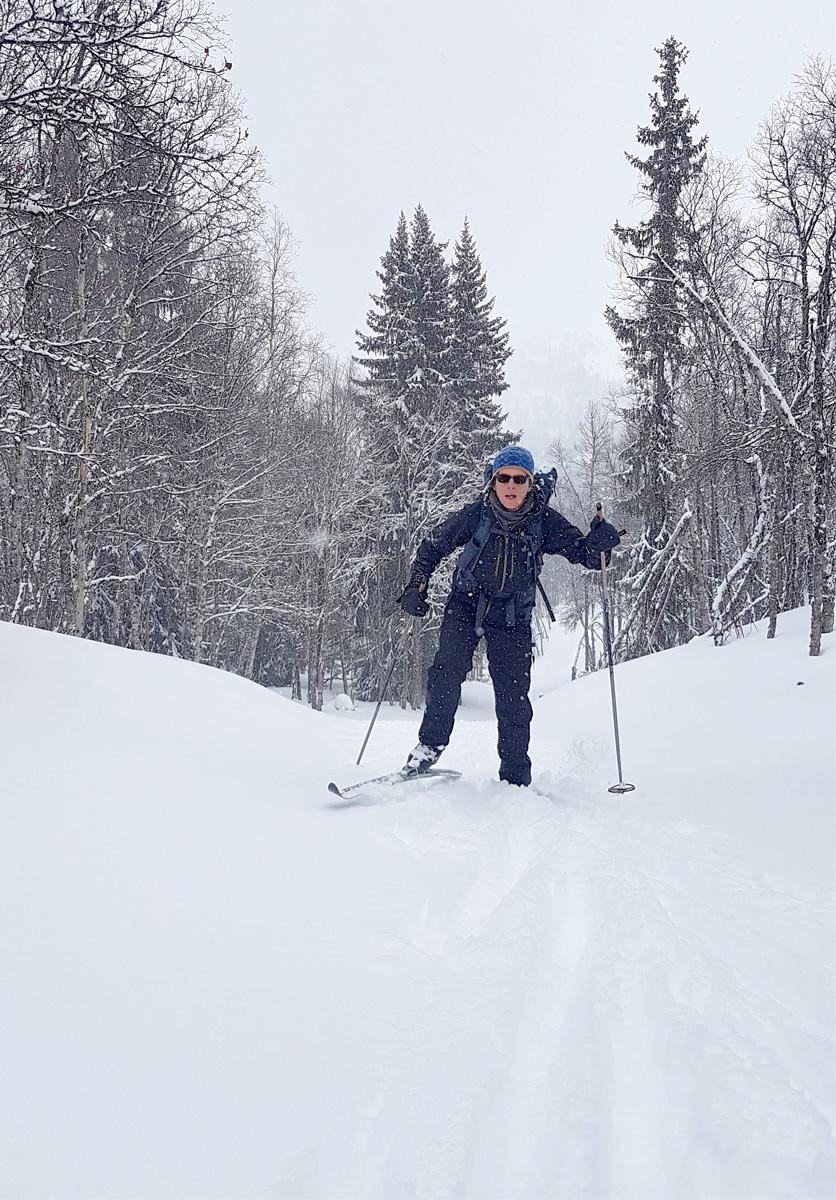 I also used another feature of the pack for the first time on this trip - accessing my camera gear through the side panel zip. To do this, you have to use the two smaller ICUs side by side. Ian Miller has done a great little video demonstrating how to set this up - which you can see here.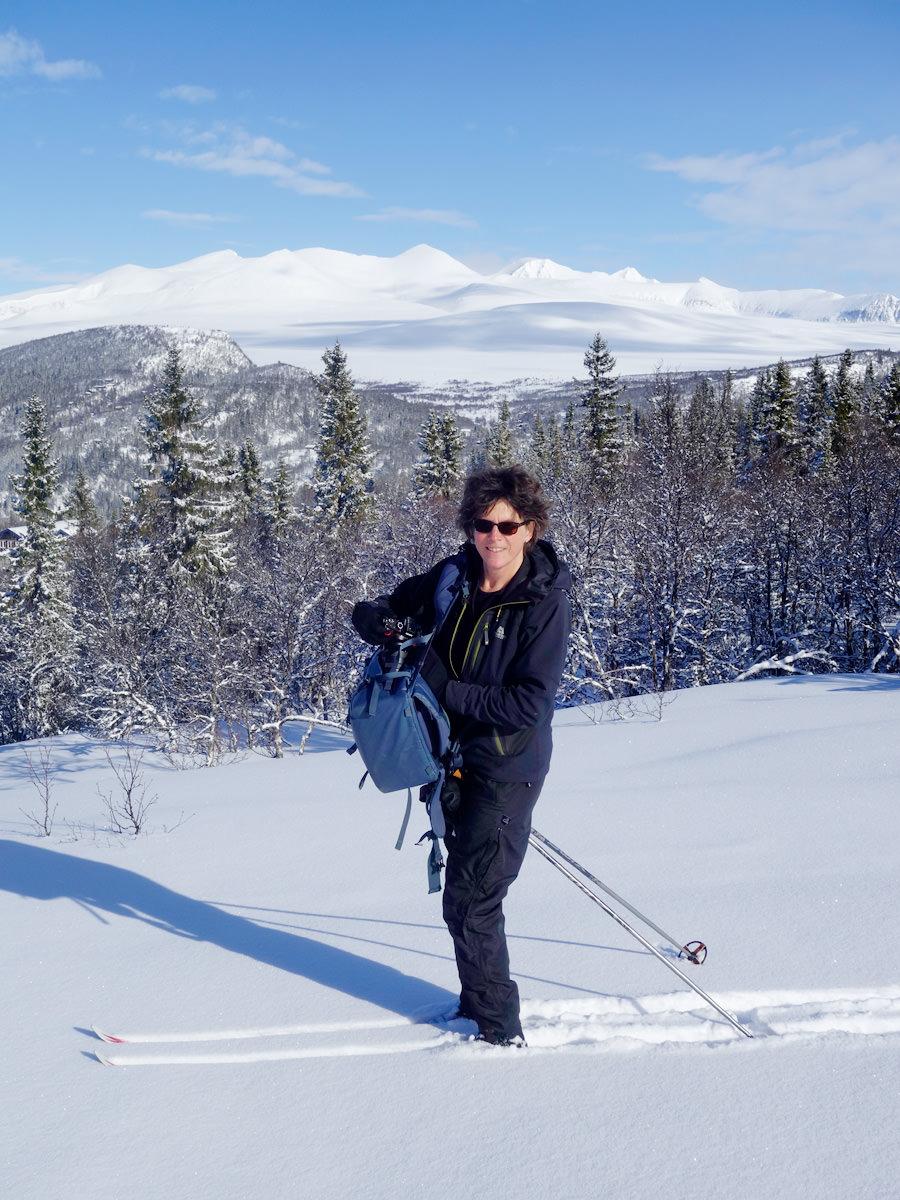 I kept my Sony A7Rii with the 24-105mm lens in the side access ICU, with a spare lens and other bits and bobs in the other ICU - accessible by opening the back panel in the normal way. Sometimes I would photograph with the pack still hanging on my shoulders, other times I would put it down. It was great to have that option and to be able to get at my camera really quickly if I needed. I found it worked far better than any other side access pack I'd tried in the past.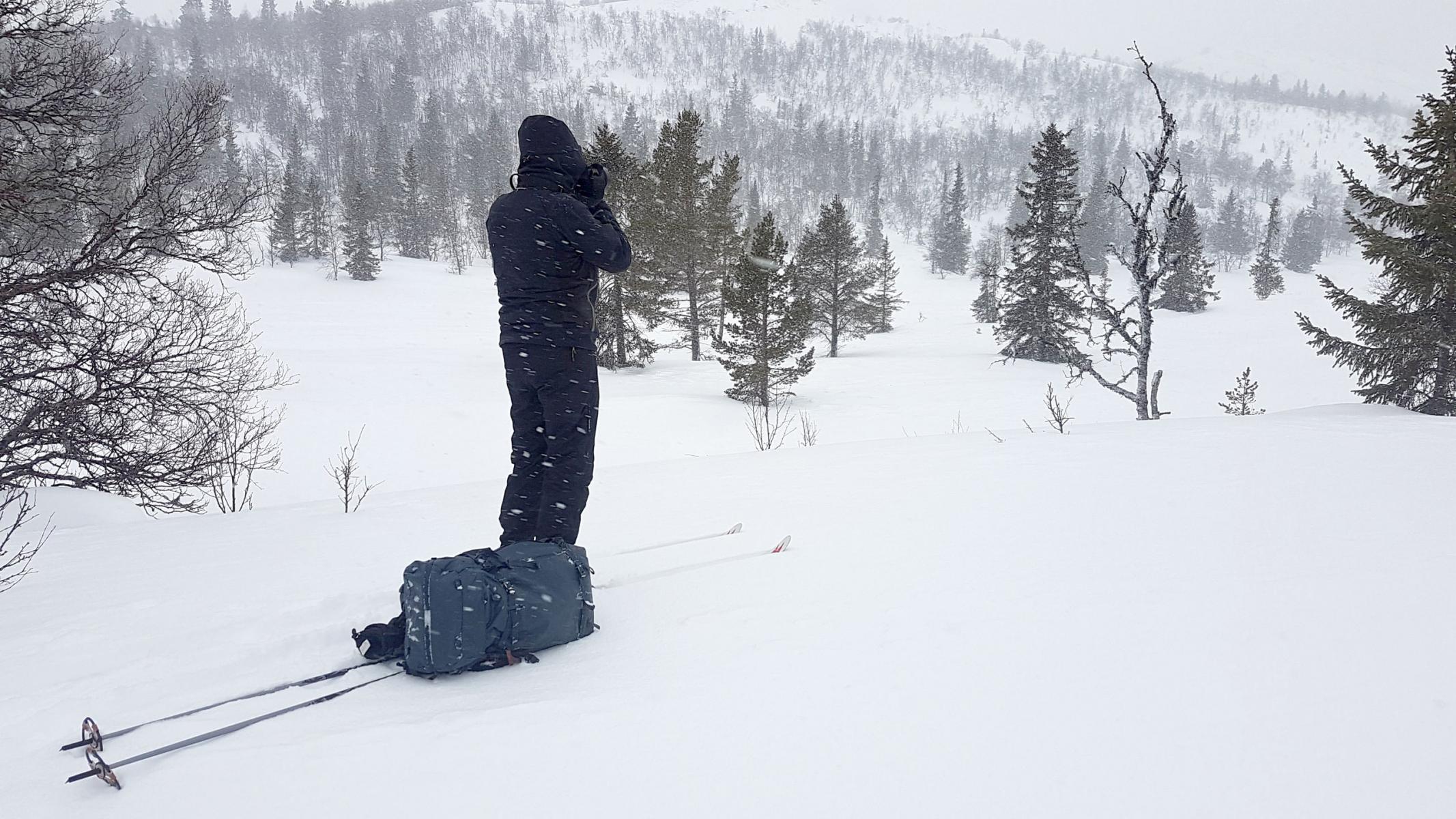 We had some quite damp and heavy snow at times, but the water repellency of the external material is good enough that I didn't feel any need to use the extra cover for this trip. in really heavy rain I do sometimes put it on, though it takes a prolonged downpour for water to penetrate the bag, so often I don't bother. I also love the way the Shimoda sits upright - whether horizontally or vertically - it's rare the Explore 60 falls over!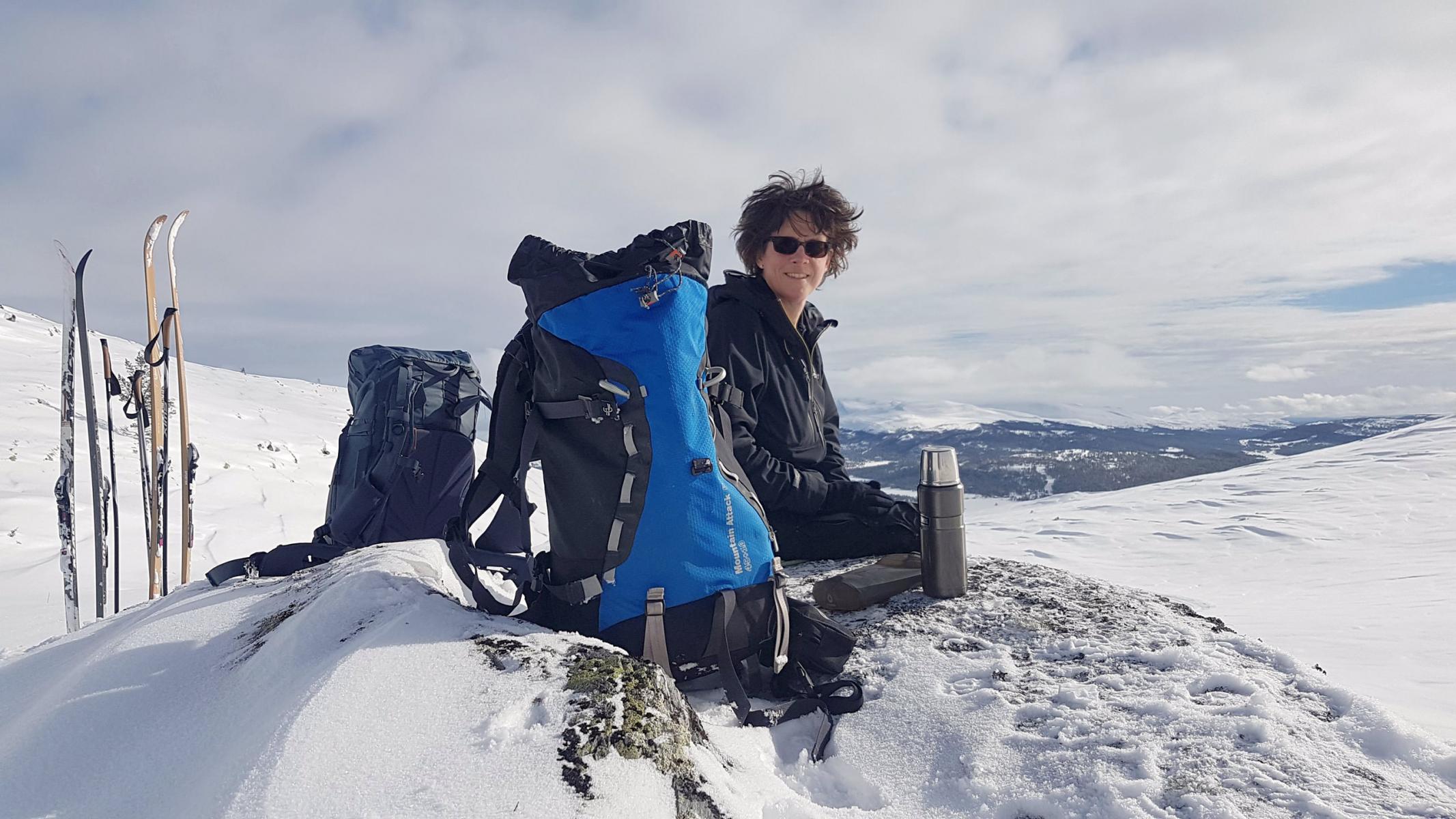 As you can probably see from the pictures, my skis are very long and skinny - best part of 2 metres - so manoeuvring myself into position to take photographs in thick snow, particularly when in amongst the trees, can be fairly tricky. Having such a comfortable and user-friendly pack really does make a massive difference to me.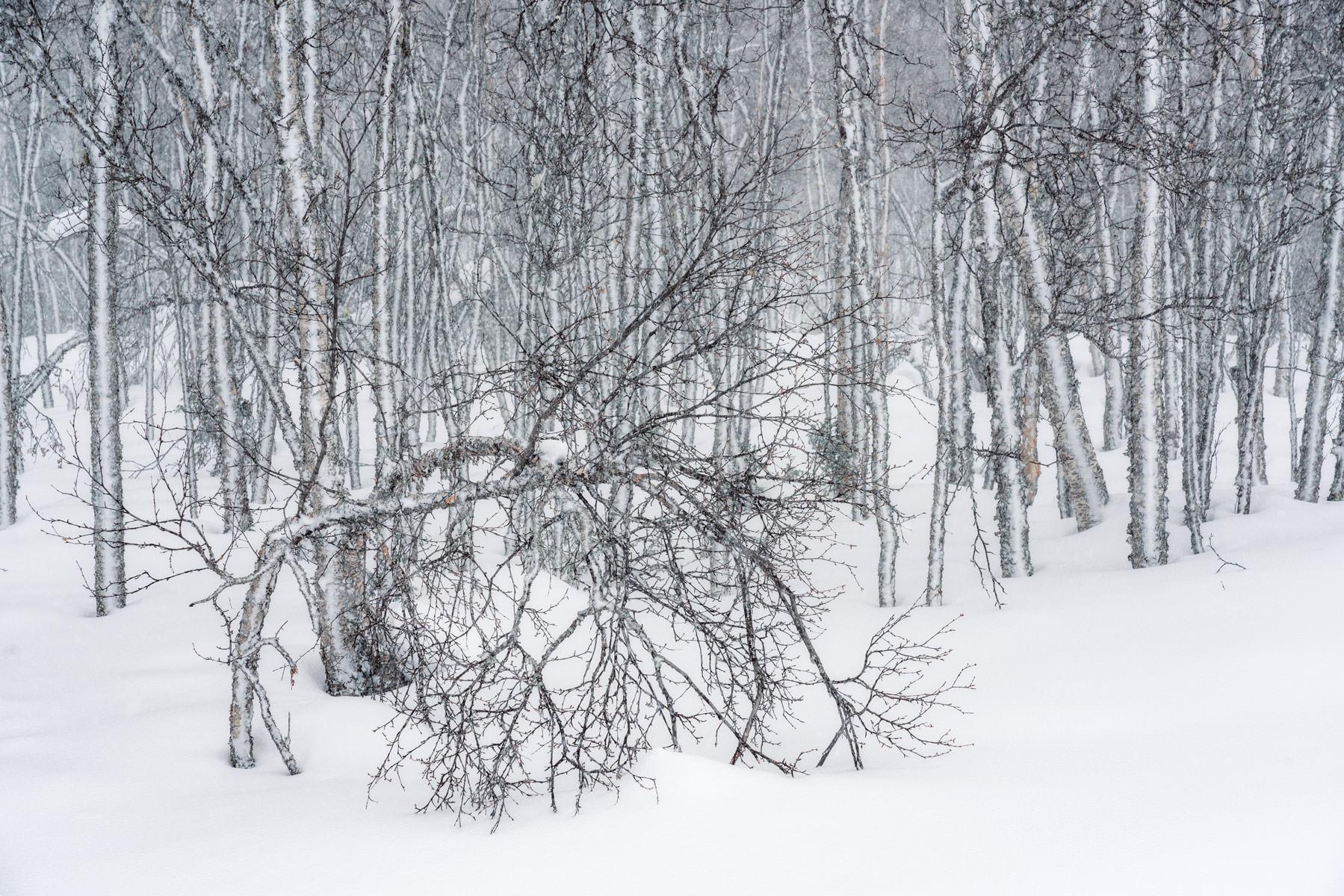 A 60 litre bag might sound like overkill for carrying a camera and a couple of lenses and yes, I could probably have managed with a smaller pack - but it meant I had lots of room for a thick duvet jacket when we stopped for sandwiches, spare hat, gloves, goggles - as much as I needed.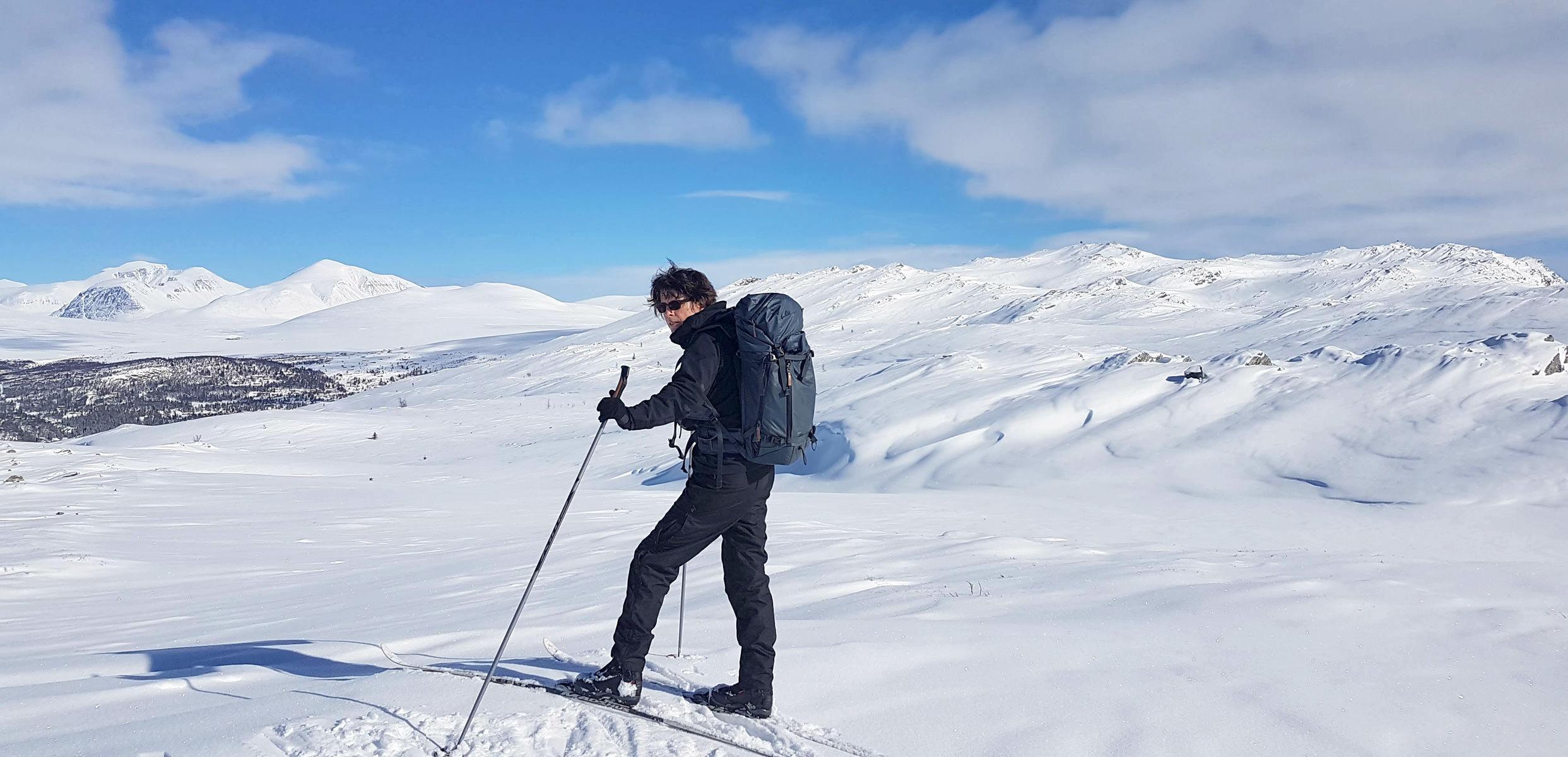 I think my only slight complaint would be the lack of places to keep secure smaller bits of gear, like spare batteries, allen keys and so on. Looking at the Shimoda website, I see they have clearly recognised this as you can now buy an extra set of smaller dividers to address this. They are not cheap, at £30, but I think it would be a worthwhile investment and probably something I will go for.
I also hope to get the smallest Explore 30 in due course, for those times I take less gear. The 60 is a little on the large size for most hand baggage allowances with European airlines - you'd probably get away with it, but it's not a risk I want to take. When I do take the 60 on flights, I pack the large ICU in my hand luggage and put the actual pack in my main luggage.
The only other thing I can think to mention is wear and tear - or lack of - I don't 'baby' my bags and I've been impressed with how the Shimoda is holding up. My F-Stop Loka became fairly ragged on the corners after a year or so - the Explore 60 still looks fine - just a bit of rubbing, but no signs of any problems - and this is a part of the pack that does get a fair bit of abrasion. I realise it's a big investment to buy one of these - and not everyone will feel they can justify it - but for me, it is money well spent and worth every penny.
NEW: Shimoda have just launched a new range of bags here - available at a discounted price through Kickstarter - with female specific straps as a standard option.