Saal Digital acrylic print review
Posted on 29th May, 2017
I was recently invited by Saal Digital to try out and review one of their new 'wall decor' products. I only recently discovered the company after seeing them promoted on Instagram, although I understand they were at the Photography Show this year so I'm sure a number of you will have seen them there.
On visiting Saal Digital's website, I was somewhat torn between their Alu-Dibond and Acrylic Glass products - in the end I opted for the latter - partly because I had an image in mind I felt was made for this treatment. The website gives you an overview of the finish of each kind of product - in an ideal world it would be nice to see the prices at this point too. To view prices and to order their products, you have go download a small bit of software. This was extremely quick to download and worked very smoothly. You can also download an ICC profile so that you can preview more accurately how the colours will come out once you receive your print.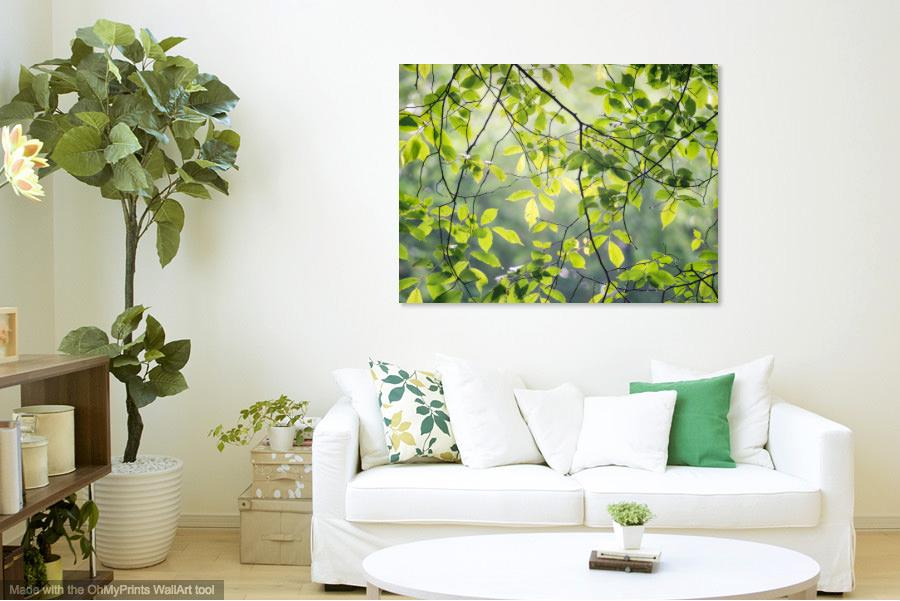 The acrylic prints are a fair bit more expensive than the alu-dibond products so I opted for a reasonably sized 52x39 cm print - this is not a custom size and so incurs a small surcharge of £7. You also have a choice of mounting options - I opted for the most expensive aluminium sub frame, which is by far the neatest option, in my experience, and allows the print to appear float mounted on the wall. You also have a choice of 5mm or 10mm acrylic - I felt the latter would be too chunky so went for the standard 5mm. The cost of the print was £86.95, with P&P from Germany a further £5.95.
Four working days later, my package was delivered by DHL. It was well packaged in rigid cardboard and the actual print was additionally wrapped within, a thin peel-back film covering the surface. On removing this, I was impressed to see just how accurate the colours were - they were exactly as I expected. I've had a few acrylic prints on dibond produced previously but with only 2mm thick acrylic glass. The 5mm depth of the acrylic from Saal Digital definitely adds considerable luminosity to the image, with the light seemingly directed inside the print - it almost feels back lit and has a lovely sense of depth. I don't have a suitable white wall in the house, on which to hang it, but the mock-up above, courtesy of the WallApp, gives you a good idea for the kind of look you get with these acrylic prints. You almost feel as if you are back in the scene, looking out at those rain soaked leaves!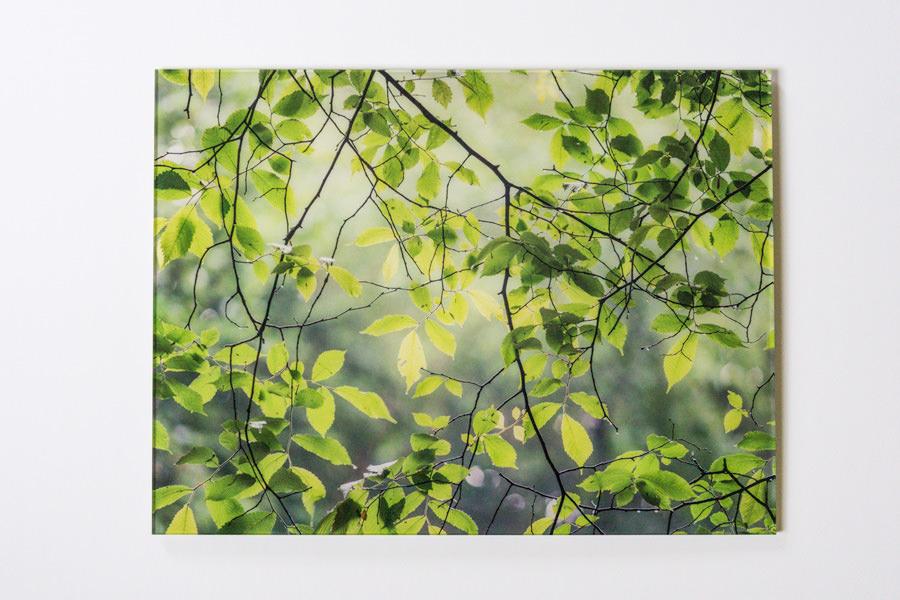 The one thing that didn't look exactly as I'd anticipated was the edging of the acrylic - from looking at the photos on the website, I had imagined the edges to be highly polished as per the surface, whereas they actually have a more matt finish. If you look really closely, you can see a little bit of texture there, but you do need to look for it. This is certainly not an issue - just not what I had anticipated. In fact, having looked at the two acrylic prints I already owned, I think the finish is much the same but, because these only have 2mm thick acrylic glass, it's quite hard to tell. Regardless, the overall finish looks neat and is finished to a very high standard. I'm really pleased with the quality and wouldn't hesitate to use Saal Digital agian.
I've now hung the print in my home gallery, with preparations underway for North Yorkshire Open Studios this weekend and next. No doubt it will get some attention!
UPDATE 5th June
I'm happy to say that the print was certainly admired, in particular the sense of it being backlit. If you'd like to order something yourself, I have a discount code that you can use which will get you £20 off any wall decor above £39.95 in value - the code to use is SHxo4wqwkc-CPN.