London and Fuji strike again, with an evening detour to the BWPA
Posted on 5th September, 2014
​Earlier this week I made my second trip of the summer down to London - this time a flying visit of less than 24 hours.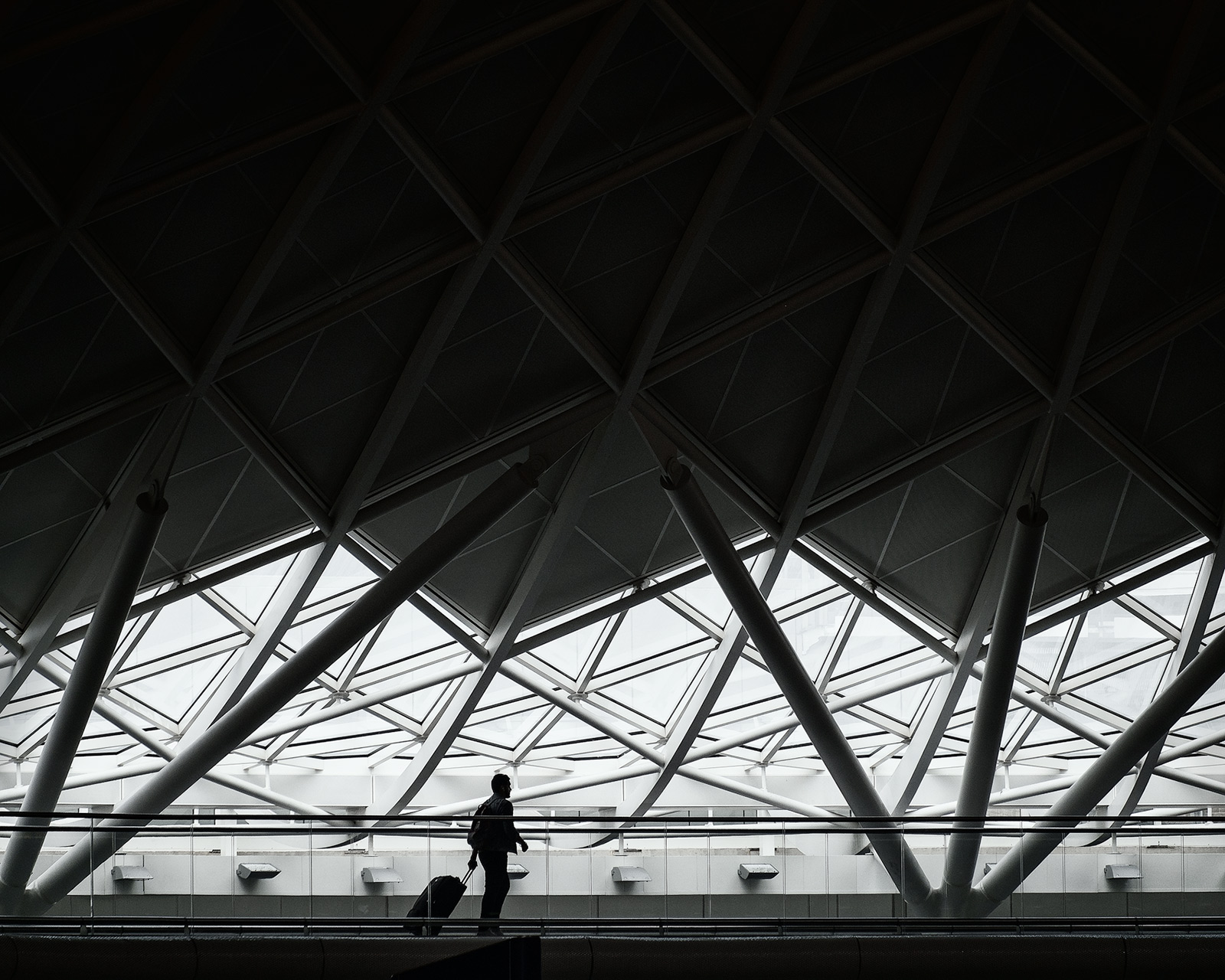 I had two reasons for going down. Firstly to attend the British Wildlife Photography Awards, having been delighted to find I had a photograph shortlisted and printed in the book. Secondly to visit Charlie Waite's wonderful exhibition of both old and recent work at the National Theatre - I have long been a big fan of Charlie's work and was so pleased the exhibition was extended by a few weeks, allowing me the opportunity to get down to see it.
I'd arranged to meet up with fellow photographer
Oliver Wright
and we'd worked out a list of places we wanted to try to visit for a spot of photography. First was Heal's Department Store on Tottenham Court Road. I'd been aware of the fabulous spiral staircase for some time but had never managed to pay a visit. So glad finally to have done so, although I'd like to spend some proper time there in due course, really exploring all the different options.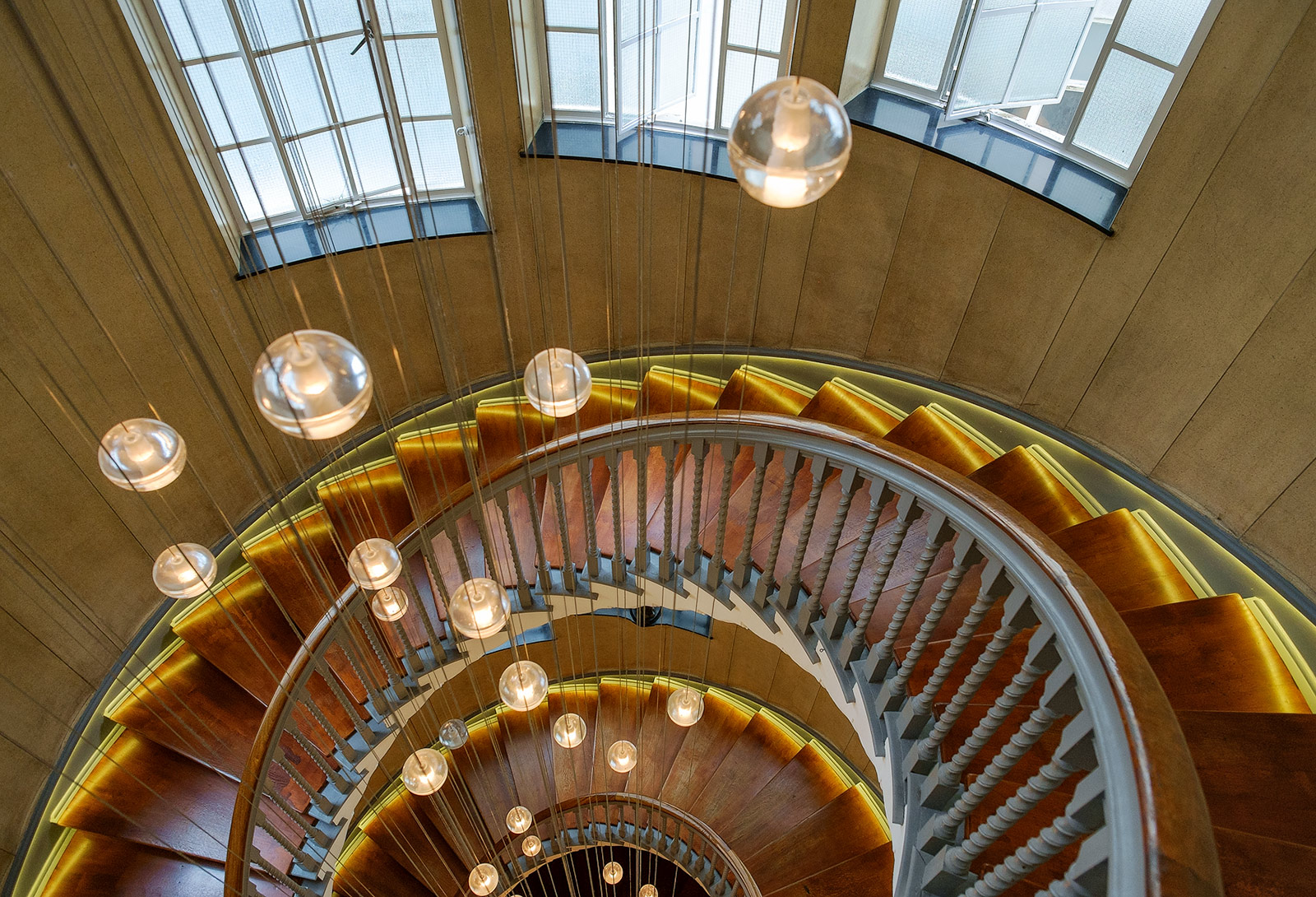 I was travelling light with my Fuji gear again and, since my last visit to London, I've acquired the 14mm lens - a really cracking performer and it gave me some good options for taking in the various components of the staircase. That said, I couldn't help feeling the 10-24mm would have been an even better bet as I looked across to see the crazy wide angles Oliver was able to take in with his 15mm (full frame) Zeiss lens!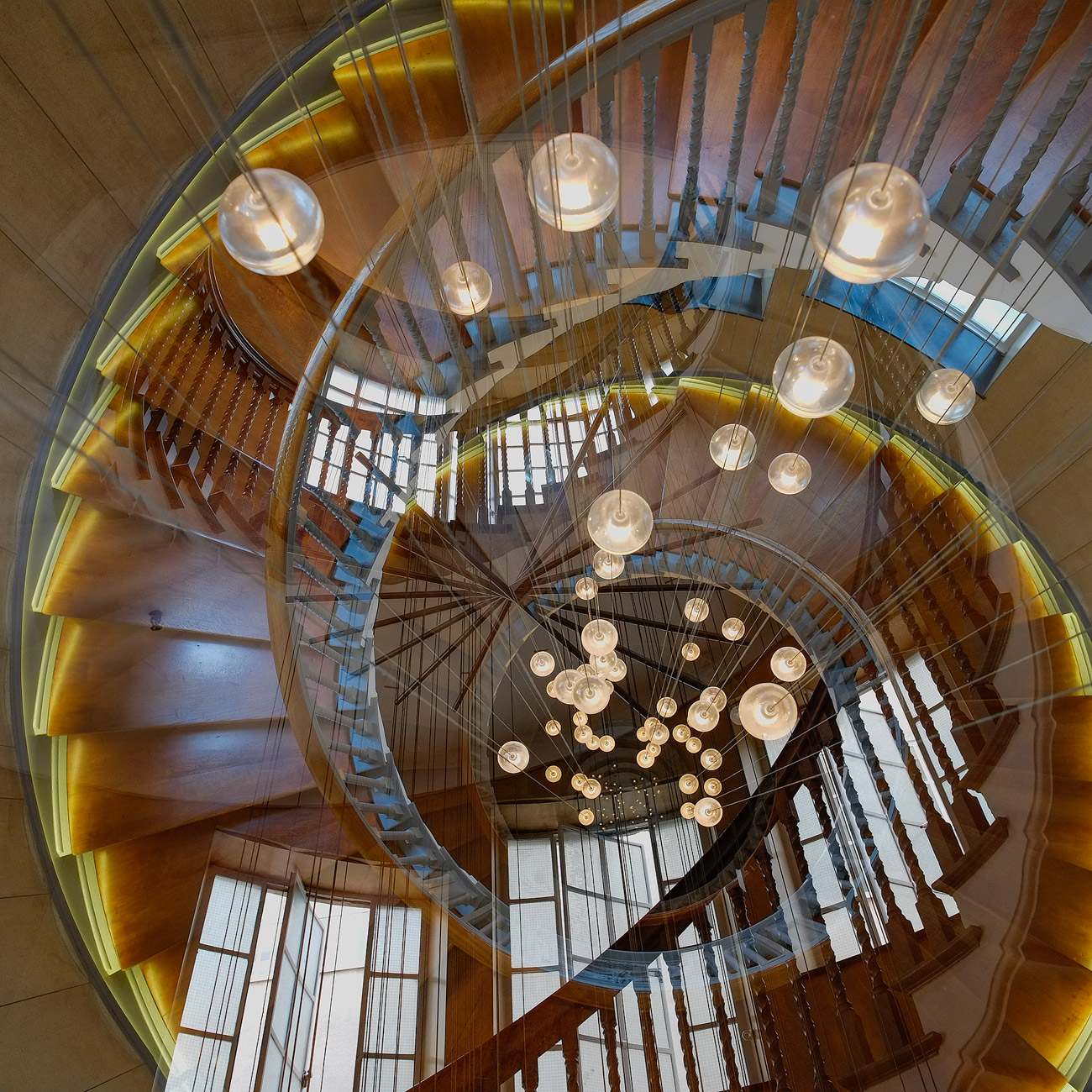 It occurred to me the staircase might benefit from a little multiple exposure experimentation and I particularly enjoyed this somewhat mad double exposure - one looking up the staircase, one looking down. I do love the fact that you can use live view on the Fuji, so you can see exactly where you are overlaying the second exposure. However, I would like to see the option for more than just two exposures in the future, as well as a different interface for this option.
Next we headed to Ropemaker Street. I was keen to photograph the magnificent atrium in the Citypoint reception and was very disappointed to be stopped in my tracks by a security guard. Shame! It was going to look great in a square crop… However, there is plenty to go at outside and it was time for some cubist triptychs…
I suspect I could happily spend all day in Ropemaker Street - there was really only time to scratch the surface but I did enjoy making these triptychs!
We also wanted to see the Tower ceramic poppies installation to commemorate the centenary of the outbreak of the First World War - an incredible work of art and a very powerful tribute to the incredible sacrifice made by so many at that time. Conditions were not great for photography at this point, but the photo below gives an idea of the scale of the installation: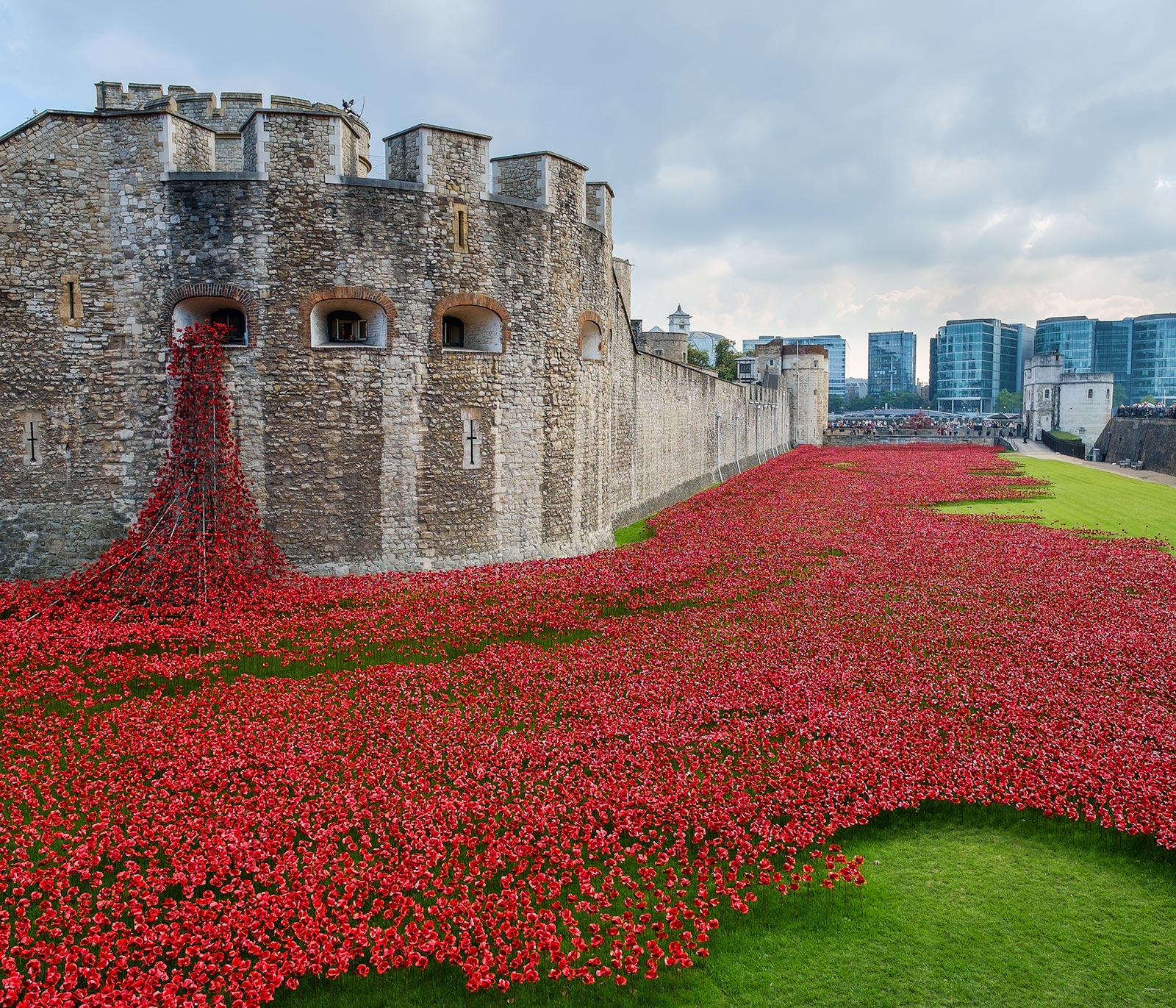 I'd forgotten how exhausting it is wandering the streets of London. By the time we got to the National Theatre we were ready for a break. It was lovely to meet with a long standing twitter contact there - Sue Crawhall - and to have a chat about photography and also about Charie's beautiful work on display. There were a few older images there that I remembered seeing many years ago in the Oxo Tower - still every bit as impressive with the passing of time. But it was also lovely to see some of Charlie's more recent work. I particularly enjoyed his trees, reeds and grasses and the amazing scenes from Myanmar. Even better, we discovered that Charlie was actually there that day and there was time for a brief catch-up before he had to dash off. The exhibition is on until the 20th and I would urge you to get there if you can - there are some staggeringly beautiful prints on display.
And finally, onto the British Wildlife Photography Awards and exhibition at the Mall Galleries - a busy and buzzing event and great to be able to put a few faces to familiar names. It's also another exhibition that I'd urge you to visit - the quality of the work on display is superb. My image is not in the exhibition but is in the book - something I very much enjoyed browsing on my train back up north early the next day. As after my last visit, my appetite for London photography has only increased and I hope to be able to get back down again soon and give the Heal's staircase and Ropemaker Street the attention they deserve!