Talks
"Just a short note to thank you for your talk last Wednesday. A number of our members have told me how much they enjoyed it, expressing the view that it was one of the very best talks we have ever had. Knowing your work I had high expectations of a good night and you certainly delivered. It goes without saying that the images you presented were of the very highest order but the thought that you had clearly put into the structure of your presentation helped tremendously in providing very practical hints and tips on how to consider the various elements of strong photography. In addition your relaxed and very informative presentation style helped to make us all feel that we had been given a master-class of how to go about seeing the "Hidden Landscape".
Over the last few years I've given talks at a number of different camera clubs, both in Yorkshire and further afield in the UK. I've also spoken at the Outdoors and Adventure Show in London for Outdoor Photography (2016), the Connected 2015 event at Patchings in Nottinghamshire and Moorsview in Pickering, also 2015; the Photography Show at the NEC in 2018; and more recently, as part of a mini conference, alongside David Ward, Joe Cornish and Tim Parkin at the Joe Cornish Gallery in October 2019. During the Pandemic I began giving talks over Zoom - I now find I am doing a mixture of talks in person and still doing some through Zoom.
My current talk is titled 'Mood versus Composition' and explores how our compositional choices, as much as the conditions, can affect the resulting feel and mood of our photography.
My fee varies according to time and distance of travel - but start at £125 for talks via Zoom - please do get in touch and I can give you an exact cost; Since 2020 I have been donating £10 from every talk to Yorkshire Peat Partnership, as part of my commitment to helping combat climate change.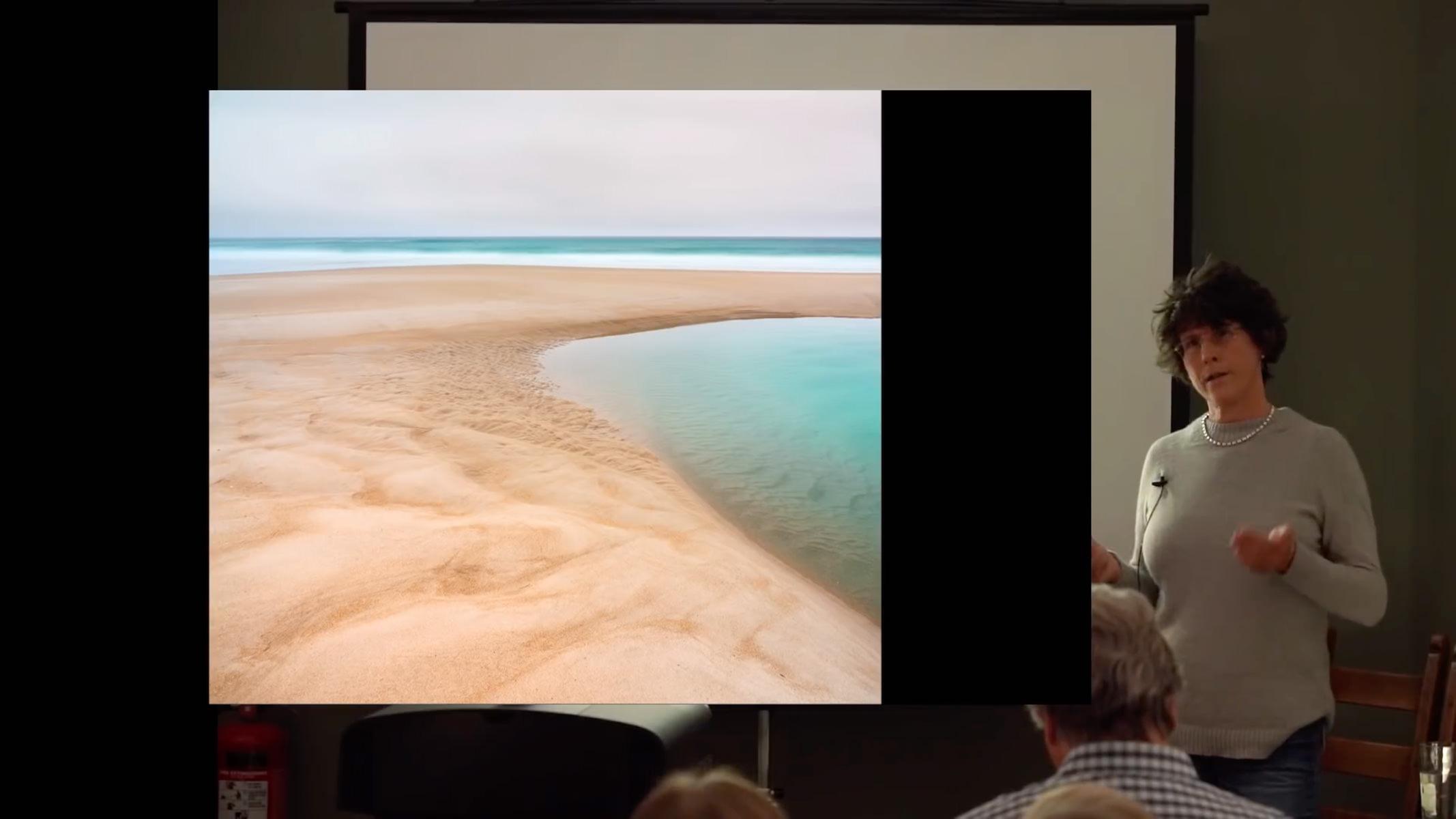 "Thank you for talk last night. I wondered if prior to booking you,that your work might have been "too artistic" for some but thankfully everyone agreed that your work was nothing less than superb. Truly inspirational. We're now going out on Saturday morning with your images in mind, to see if we can produce something similar."
"A big thank you for yesterday evening. Your talk was refreshing. We enjoyed your photography and your explanations were informative. I think a few of us will be lining up for your book! I'm struggling for more expressive words, frankly, you're simply not the run-of-the-mill camera club circuit hack!"
"Many thanks for last evening. We had the best attendance I have seen in the last eight years as a member of the club. Your presentation was excellent and much enjoyed by those present as you could no doubt see by members reaction. On a personal note I was very impressed by the simplicity in some of your images. Never seen this approach being so effective."