Printing service
Nothing quite beats seeing your work in print.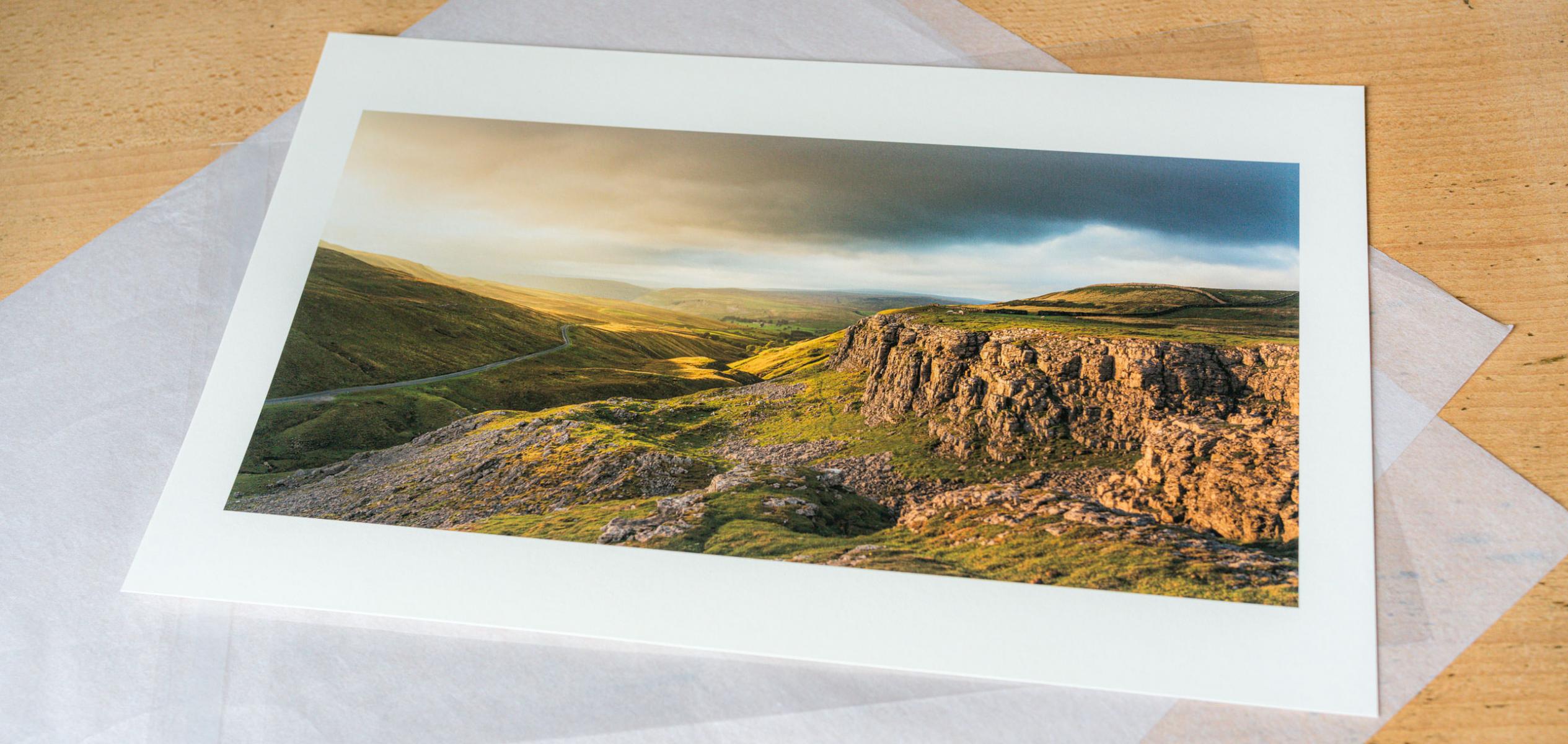 For me it is the culmination of the photographic process and, having recently acquired the amazing Canon Pro 2000 printer, I'm delighted to be able to offer a printing service for my fellow photographers. I have printing here in my home studio for about 15 years now and find it an incredibly rewarding experience.
I now print exclusively on Fotospeed papers - this is a company that really understands what photographers want and works with some of the top names to produce fantastic quality papers. Their customer service is fantastic. I favour matt papers for my own work, enjoying the tactile nature of such papers, the subtlety of tones they reproduce and their more painterly feel. I currently stock and use Platinum Cotton, Smooth Cotton, Natural Soft Textured Bright White and Cotton Etching. If the demand is there from other photographers, I will happily offer other paper finishes. My personal favourite of the glossy papers is the Platinum Baryta, which has a subtle sheen and an almost imperceptible texture. I'm of course happy to discuss paper choices with you.
I can produce prints on a variety of standard paper sizes, from A4 up to 610mm x 15 metre roll paper. I always leave a white border on all sides to allow for titling, signatures and mounting. I'd recommend having a border of anywhere between 1.5cm and 5cm, depending on the size of the paper/image.
Prices, excluding delivery, are as follows, although I can also quote for custom sizes as required:
up to A4 (18 x 27 cm) £18
up to A3+ (28 x 44 cm) £25
up to A2 (36 x 54 cm) £30
up to A1 (52 x 76 cm) £40
A1 pano (52 x 104 cm) £50
Smaller prints (up to 18x27cm on A4 paper) will be sent flat, in rigid card packaging; Larger prints will be sent rolled, in a rigid tube or box. Delivery will be charged at £7.50 for A4 prints, £11 for A3+ and A2 prints (up to 36x54 cm), and £16.50 for anything larger. All prints are protected by acid free tissue paper and/or cellophane wrapping as appropriate.
BESPOKE PRINTING SERVICE
If you would like help with the processing of your image/s for print, then I can also help with this. In fact, if you are reasonably local to me, you are also welcome to come to my studio and we will work on an image together, before producing your print/s. I charge £36 an hour for this service and would be happy to have a chat with you about it in the first instance. It is hard to estimate how much time an image will require, without seeing it first, but I'd suggest a minimum charge of £18 (half an hour). I could also provide this service to customers further afield, so long as you are happy for me to work on your image in your absence. As ever, this is something we can discuss.