Nidderdale in springtime : one day photography workshop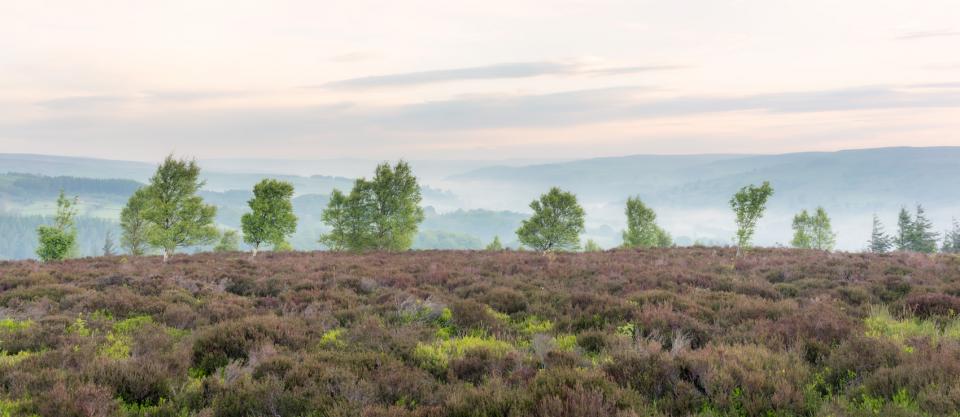 Nidderdale is one of the more accessible areas within the Yorkshire Dales and is perhaps sometimes overlooked in favour of its more famous neighbours. Yet it boasts an extraordinarily diverse and beautiful landscape, with some wonderful areas of woodland, amazing rock formations, heather clad moorland, rivers and reservoirs. It is part of an Area of Outstanding Natural Beauty (AONB) and rightly so.
We will probably divide our time between only two locations, exploring different photographic opportunities at some depth. There will be plenty of opportunity to cover a number of different creative techniques and to work on more complex compositions. I am there to give you as much help as you would like and to show you some of my favourite parts of this less well known area in Yorkshire
The majority of the day we will plan to spend in Guisecliff Wood but also incorporate one, or possibly two, other locations into the day. You will have ample opportunity to work on new techniques and learn how to make the most of your camera gear and develop your vision to create striking images - both wider and intimate landscapes.
One of my key aims for the day is to help you to see the potential for images in all types of location - to look not just for the spectacular grand vistas but also for the more intimate, abstract landscapes that can be made almost anywhere.
We will look at how to make the most of conditions on the day - ensuring any kind light can be exploited to its best advantage. Almost without exception, there is no such thing as bad light! If time allows, we may also spend a little time discussing processing techniques and looking at the various options available - this will depend a bit on weather and the wishes of the group.
Practicalities
What time will the workshop start?

The plan is to aim for a dawn start, although a final decision will be made in the days before the workshop and according to the wishes of the group.

What level of photographer does this workshop suit?

We will be immersing ourselves in some fairly complex and wonderfully evocative woodland. It will be a challenging day so perhaps best suited to intermediate photographers and above. That said, I will be there to give you as much help as you need on the day, both with technical and artistic decisions.

How fit do I need to be?

There is a reasonable amount of walking - potentially 5-6 miles - and some steep woodland paths, but we will take our time. You may not want to overload your camera bag!

What should I bring?

Camera and a selection of lenses - ideally covering wide angle to telephoto and macro if you have one. Tripod, spare batteries and memory cards. Good walking boots. Clothing for any kind of weather. Comfortable backpack or shoulder bag .Waterproofs for you and your gear. Plenty of water and sandwiches / snacks

Are there any facilities nearby?

We will probably get the chance to go into Pateley Bridge at some point but for most of the day, we will not be near any loos, shops or cafes.

Can I borrow a Lee filters kit?

You are welcome to borrow/share a Lee filter kit - including big stopper, little stopper and ND grads. Please note this is at your own risk, although we've had no breakages to date! Please ask in advance and advise of the filter ring sizes of any lenses you may be bringing.
To book this workshop, please contact me and I will send you further details and a booking form.

Contact Me

£150 / £70 Deposit

May not run again until 2021 - please email me if you'd like to do this in 2020 and I will see if I can arrange a date

1 day

7- 8 hours tuition and guidance, transport during the day - although it may make sense to take your own cars to the second location
Post workshop critique of 3 images

Transport to the agreed meeting place, insurance, meals and other expenses.

4

Expect to walk between 3 and 6 miles in the day, with some steep stretches

Nidderdale